KK Navico Akademija FMP joins Delasport Balkan League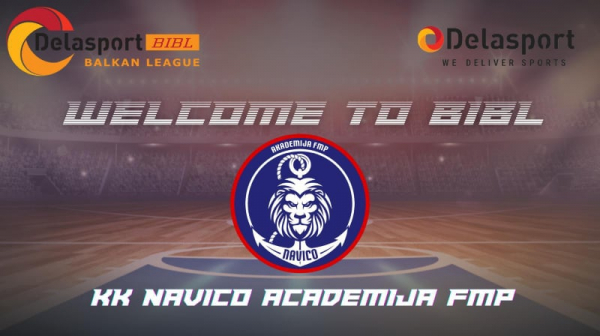 30-07-2021 | 10:11
There will be one more debutant in Delasport Balkan League next season. The North Macedonian side -
KK Navico Akademija FMP
has officially registered and will be a part of the competition for the first time in its history.
It's a relatively young club having been founded back in 2013. The main mission behind the team is to be the biggest and best junior basketball academy in North Macedonia.
By starting from the lowest level in the country, step by step
Akademija FMP
managed to reach the First League where they played in the past two season. Both times the team finished 8th in the Regular season and then lost in the quarterfinals. The biggest success so far in the short history of the club came in the last season when they defeated the 1st seeded Pelister in the 1/4 finals of the local cup and reached the 1/2 finals.
Akademija FMP
is strictly relying on local players as in the past season just two foreign players were part of the roster. Before that present was also the future MVP of Delasport Balkan League - Tyron Harris, but he joined TFT shortly after the start.
Now A
kademija FMP
will use Delasport Balkan League in order to get more quality games which will help with the development of the team's youngsters.
The team is located in Skopje and is playing its games in "Nezavisna Makedonija" gym in the capital. The coach of the team last season was
Aleksandar
Petrovic
who has a lot of experience being at the helm also of teams like MZT Skopje, Karpos Sokoli and KK Kumanovo 2009.
News
Next Game
No Games Scheduled