Competition system of Delasport Balkan League for season 2021/2022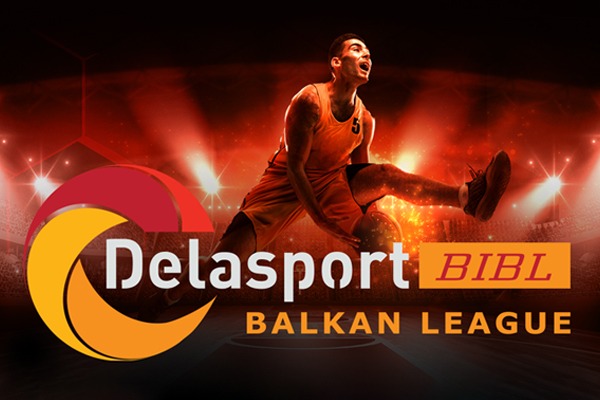 10-09-2021 | 15:24
The new season of Delasport Balkan League is just one month away as the Opening game is to be played on October 12th in Israel. So far 11 teams have registered while there is a possibility for one more to join soon.
The BIBL season will finish with a Final Four at the end of April 2022. It starts with the First Stage and then we'll have 8 teams going to Stage 2 followed by 1/4 finals round which will determine with four teams will qualify for the F4.
Below you can find the full explanation of the Competition system of Delasport Balkan League, season 2021/2022:
Stage 1 - 12.10.21 – 19.01.22
11-12 teams are divided into 2 groups (A and B) of 5 -6 teams each. This stage is played in a round robin format with each team playing all other teams twice, on a home and away basis (a total of 8 -10 games for each team). The teams placed from 1 to 4 in each group will qualify for stage 2.
Stage 2 – 6 Rounds - 25.01.22 – 23.03.22
The champion of BIBL season 2020-21, Hapoel U-NET Holon will join the competition and together with the other 8 teams, three groups – C-D-E with three teams each will be formed. The teams in the groups will be decided by a draw base on the results from stage one. In case we have 3 teams from Israel 2 teams will be placed in one group. Hapoel Holon will be put in a group with 2 teams from the Balkan. Total of 8 teams placed first and second in each group and the 2 best third-placed teams will qualify for the 1/4 finals.
1/4 final – 2 Rounds – 05.04.22 – 13.14.22
A draw will take place following the conclusion of Stage 2.
The three group winners and the best second placed team will be placed in one pot while the other four teams in another pot. In case three teams from Israel are to be placed in pot one, the team with the worst result will be exchanged with the Balkan team with the best result not seeded in pot one. One of the 1/4 final pairings will consist of Israeli teams in order to avoid having three teams from the same country qualify for the Final 4. Same criteria will be put in order in case there are other countries with three representatives in the 1/4 final round.
Final Four – 29.04.22 – 01.05.22
The four winners from the 1/4 final round will qualify for the Final Four
Final Four games: 2 semi-final games. ¾-place game and FINAL game shall be played. Final Four 4 games: 2 semi-final games. ¾-place game. FINAL game shall be played.
The Final Four shall be played, as follows: Total 4 games.
* In case that we will have 4 teams from different countris a draw will be made to determine the 2 pairs of the Semi Final games. **In case two teams from the same country qualified to the F4 they will play against each other in the Semi Final (game 5 game 6)
News
Next Game
19 Oct 2021
19.00
YouTube
KK TFT
KB Sigal Prishtina


SC Kale
Referees:
Aleksandar Pavlov
Constantinos Poursanidis
Stavros Evfraimidis
Commissioner:
Aleksandar Milojevic
Schedule
Skopje | SC Kale

19 Oct 2021 19.00
KK TFT
KB Sigal Prishtina
YouTube

Plovdiv | Complex Sila

20 Oct 2021 18.00
BC Akademik Plovdiv
BC Beroe

Prishtina | Pallati i Rinise dhe Sporteve

25 Oct 2021
KB Sigal Prishtina
BC Beroe

Skopjie | Nezavisna Makedonija

26 Oct 2021
KK Navico Akademija FMP
Hapoel Nufar Energy Galil Elion

Skopje | SC Kale

27 Oct 2021
KK TFT
BC Akademik Plovdiv

Rozaje | Sportski Centar

27 Oct 2021
KK Ibar Rozaje
BC Beroe
All times are local time