Stelios Koukoulekidis - the man behind the referees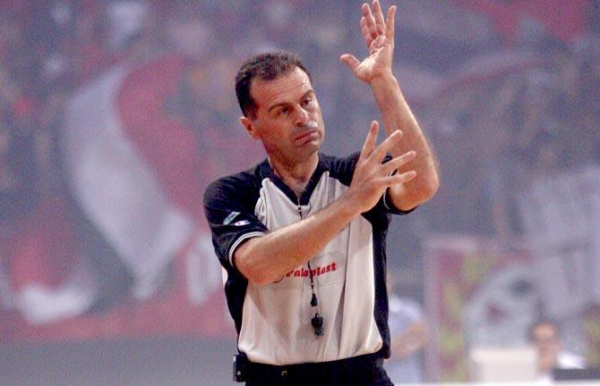 10-10-2021 | 11:06
In the last few years there's one person, behind the scenes, who is doing a very important job –
Stelios
Koukoulekidis
, one of the top basketball referees ever, is the one who supports, educates and evaluates the referees in Delasport BIBL.
He is the right hand of the Sport Director Shay Shtriks and they are working together, as a team, in the last few years controlling and observing the officiating in the Balkan League.
Most of the games in the last few seasons were observed by
Stelios Koukoulekidis
. After the matches his task is to send his comments to the referees and it was proved that during the years, thanks to his hard work, most of the referees provided better officiating in the games in Delasport Balkan League.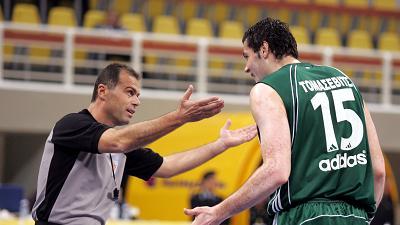 Stelios
started his officiating carrier in 1976 and became FIBA referee in 1992. He had one of the most respectable officiating careers in Greece and Europe. He officiated in a total of 345 games in Greece, including 19 League and Cup finals. He also had a total of 110 FIBA international competitions games, including the Olympics in 1996 where he was a part of the crew for the semifinal between USA and Australia.
Stelios
Koukoulekidis
was part of the referees in the first years of the Euroleague and had a total of 160 games in the competition, including 5 finals, while in the meantime officiation 30 matches in ULEB Cup and one final.He has also officiated 5 matche in the first season of the Balkan League and has others in Adriatic and the Lebanese leagues.
Following his retirement as a referee,
Koukoulekidis
started working as nomination and education coordinator in Greece, as a Euroleague and Balkan League games observer and was also Lebanese league technical instructor – coordinator between 2014 and 2017.
In the кзcoming season of Delasport Balkan League, which will start on Tuesday 12.10.2021,
Stelios
Koukoulekidis
will continue his work as the official referee's instructor of the competition with the support of Mr.
Aleksandar
Milojevic
and the Sports Director Mr.
Shay
Shtriks
. They will continue to observe the officiating to support and educate the referees. As a result of this very important task of Stelios Koukoulekids, the clubs in BIBL will continue to have the most correct and professional officiating during the season.
As we, in BIBL, are saying already 13 seasons, and now in the 14th as well, MAY THE BEST TEAM TO WIN!
News
Next Game
30 Nov 2021
19.00
Hapoel Nufar Energy Galil Elion
KK Navico Akademija FMP


Sports Hall
Referees:
Ognjen Jokic
Daut Mehmeti
Ioannis Agrafiotis

Schedule
Kfar Blum | Sports Hall

30 Nov 2021 19.00
Hapoel Nufar Energy Galil Elion
KK Navico Akademija FMP

Sofia | Universiada

01 Dec 2021 17.30
BC Levski 2014
BC Balkan
YouTube, BTVnovinite.bg

Nahariya | Ein Sara

01 Dec 2021 19.00
Ironi Rain Nahariya
LIVE
BC Akademik Plovdiv
Sport 5, YouTube

Rozaje | Sportski Centar

02 Dec 2021 17.00
KK Ibar Rozaje
KK TFT
YouTube

Haifa | Romema Arena

02 Dec 2021 19.40
Maccabi Next Urban Haifa
KK Navico Akademija FMP
Sport 5, YouTube

Sofia | Universiada

06 Dec 2021
BC Levski 2014
KK Navico Akademija FMP
All times are local time