RING Tv to broadcast Delasport Balkan League in Bulgaria, starts with three games this week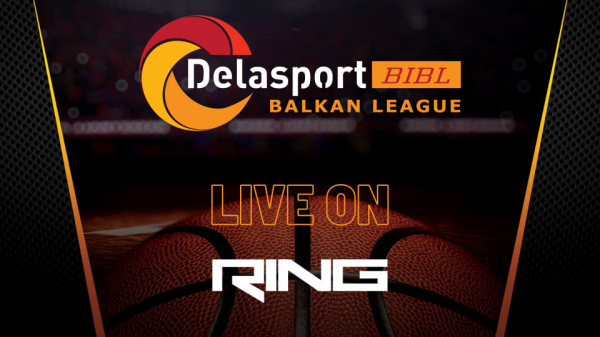 11-10-2021 | 15:13
RING Tv
, part of BTV Media Group, will broadcast the games from Delasport Balkan League in Bulgaria. The TV channel partnered with the competition for the Final 4 in Holon few months ago and following the successful collaboration, the two parties came to an agreement to continue working together.
The broadcasts will start already from the first week of competition. On Tuesday, starting at 18.00 hrs, RING Tv will air the Opening game of the new season between
Hapoel Nufar Energy Galil Elion
and BC
Balkan
. Following that match, starting at 20.00 hrs the match between KB
Sigal
Prishtina
and BC
Akademik Plovdiv
will also be LIVE on TV while on Thursday the BIBL TV week will end with
Ironi
Rain
Nahariya
meeting BC
Beroe
. All the matches will also be broadcast live on the website -
btvnovinite.bg
.
A total of four Bulgarian teams will take part in the competition this season and RING Tv will be the home of the games in the country.
News
Next Game
30 Nov 2021
19.00
Hapoel Nufar Energy Galil Elion
KK Navico Akademija FMP


Sports Hall
Referees:
Ognjen Jokic
Daut Mehmeti
Ioannis Agrafiotis

Schedule
Kfar Blum | Sports Hall

30 Nov 2021 19.00
Hapoel Nufar Energy Galil Elion
KK Navico Akademija FMP

Sofia | Universiada

01 Dec 2021 17.30
BC Levski 2014
BC Balkan
YouTube, BTVnovinite.bg

Nahariya | Ein Sara

01 Dec 2021 19.00
Ironi Rain Nahariya
LIVE
BC Akademik Plovdiv
Sport 5, YouTube

Rozaje | Sportski Centar

02 Dec 2021 17.00
KK Ibar Rozaje
KK TFT
YouTube

Haifa | Romema Arena

02 Dec 2021 19.40
Maccabi Next Urban Haifa
KK Navico Akademija FMP
Sport 5, YouTube

Sofia | Universiada

06 Dec 2021
BC Levski 2014
KK Navico Akademija FMP
All times are local time