Yordan Yankov: Our quality will improve when the injured players return, I'm happy with this game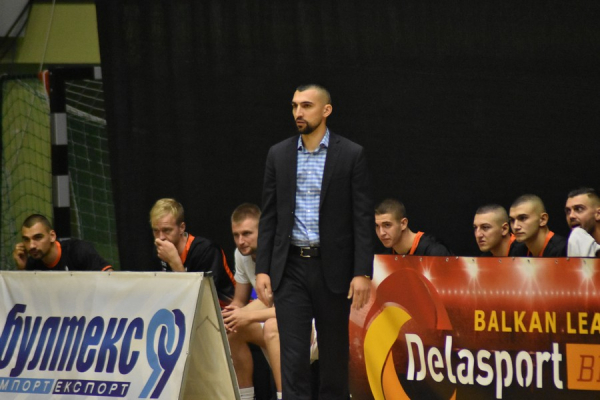 20-10-2021 | 21:02
Akademik Plovdiv is now with three wins from three games in Group B of Delasport Balkan League and has emerged as early favorite for advancing to the next stage. Following the victory against Beroe, here is what head coach
Yordan
Yankov
had to say:
"I'm happy with the game, moreover we defeated them again after Monday. I want to congratulate the team of Beroe. They are playing diverse and fast basketball which doesn't suit us because we have injured players and used shorter rotation. For second game in a row we have a high number of assists. In this match we had 25 while two days ago we had 29. We are working hard on our team play and to give our best and maximum each time. When the injured players return, our quality will improve."

Vasil Bachev
had another strong game as he finished with 18 points, 8 rebounds and 7 assists. Here are his words after the win:
"Fortunately we managed to get second win in a row against Beroe. They are a good team, an athletic one which likes to play a fast basketball which is not nice for everyone. At one time we were losing by 12 points but we managed to comeback in the game and got the win. I think that we were good on defense. They took a lot of offensive rebounds in our first meeting on Monday but this time we limited them and it helped us.
News
Next Game
30 Nov 2021
19.00
Hapoel Nufar Energy Galil Elion
KK Navico Akademija FMP


Sports Hall
Referees:
Ognjen Jokic
Daut Mehmeti
Ioannis Agrafiotis

Schedule
Kfar Blum | Sports Hall

30 Nov 2021 19.00
Hapoel Nufar Energy Galil Elion
KK Navico Akademija FMP

Sofia | Universiada

01 Dec 2021 17.30
BC Levski 2014
BC Balkan
YouTube, BTVnovinite.bg

Nahariya | Ein Sara

01 Dec 2021 19.00
Ironi Rain Nahariya
LIVE
BC Akademik Plovdiv
Sport 5, YouTube

Rozaje | Sportski Centar

02 Dec 2021 17.00
KK Ibar Rozaje
KK TFT
YouTube

Haifa | Romema Arena

02 Dec 2021 19.40
Maccabi Next Urban Haifa
KK Navico Akademija FMP
Sport 5, YouTube

Sofia | Universiada

06 Dec 2021
BC Levski 2014
KK Navico Akademija FMP
All times are local time