Ibar took advantage of Beroe's problems and took first away win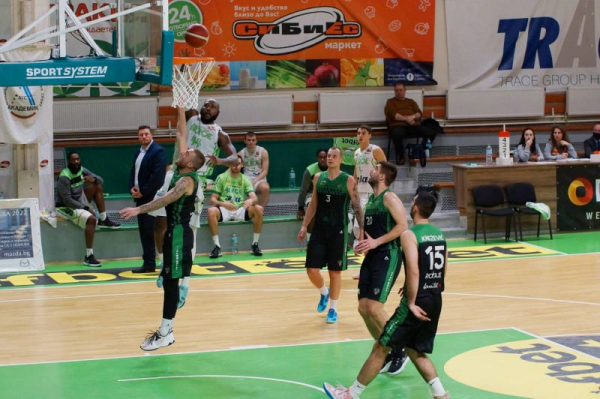 07-12-2021 | 20:27
KK Ibar
recorded its first away win in Group B of Delasport Balkan League. The Rozaje team visited BC
Beroe
and won
79-67
thanks to a solid performance in defense. The hosts were missing Anton Cook, Obinna Oleka and Damyan Minkov who are out with injuries while De"Quan Abrom was released so Ibar took full advantage of that. The result puts the Montenegrin team on a 2-3 record and on Thursday they'll play Akademik in Plovdiv. Beroe now stands at 2-4 as next week the team will host Ironi Nahariya.
After an even first quarter in which the team exchanged baskets and the hosts were up by just 3 points, the visitors managed to pull away in the second. They took the lead for good thanks to a 9-0 run which put them up by 4 points as they held on to the advantage and led by 6 at the break.
The game was decided in the third quarter when everything both offensively and defensively clicked for Ibar. The hosts stayed close for the first five minutes but then an 11-2 run put the visitors up by 16. They not only kept the advantage but increased it to 20 points after 30 minutes of play and had no trouble getting the win in the final quarter. Beroe however managed to cut the deficit which gives them an advantage in the head to head games as the Stara Zagora team won by 16 in Rozaje.
The winners were led by
Svetozar
Popovic
who finished with 21 points.
Marko Ljujic
had a double-double with 15 points and 10 rebounds as
Vasilije
Knezevic
had 14 points.
Marin Marinov
had his best game as Beroe player as he finished with team-high 16 points while also adding 6 rebounds, 4 steals and 3 assists.
Martin
Sotirov
contributed with 15 points as
Aleksandar Yanev
had 13 and 6 rebounds.
BOXSCORE
News
Next Game
No Games Scheduled