Barak Peleg: We need to stay humble to win against Ironi Rain Nahariya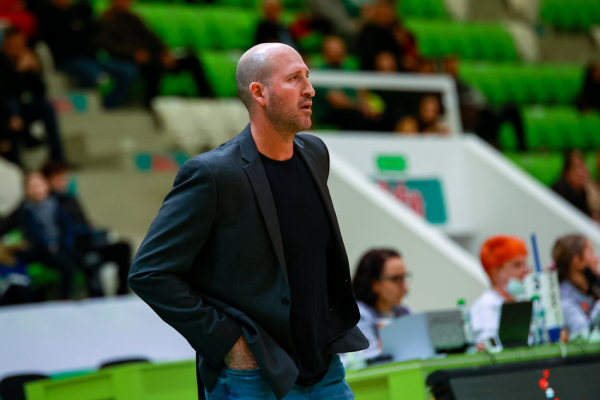 28-04-2022 | 10:09
Hapoel Nofar Energy Galil Elion will play the hosts Ironi Rain Nahariya in the first semifinal of Delasport Balkan League Final 4. The match will start at 14.00 on Friday and will be broadcast LIVE on Sport 5, RING TV and Delasport Balkan League's YouTube channel. Here is what
Barak Peleg
- head coach of Hapoel, had to say just hours before the match:
- How are you coming to the Finals also given the fact that the schedule has been tough all season long?
- We are coming to the Final Four during the top 6 games of the Israeli league, while we are struggling to maintain the 5th position. We need to put this aside, to focus on the Final Four. Everybody is more stressed now since it's the decisive time of the season. We will do our best to focus on our tasks in those two days, and to claim the title.
- Generally how do you rate the team's participation so far and how big of a success for you is to reach the F4?
- I can't say that we have played our best basketball throughout the Balkan league. We met teams with different game styles, and sometimes we were much more dominant than the other team, and sometimes the quality gaps were smaller. Having said that, playing in the Balkan league allowed us to give more playing time to the guys who aren't playing much in the Israeli league, such as our young players. In addition, because of the fact we travelled abroad, we had more time to get together as a team, and that gave us a big boost.
- What can you say about your opponent in the semifinal and what will be the key in the game in order to qualify for the final?
- The key to win this matchup in the semifinals is mental – we need to stay humble. This situation is difficult for us, since we are playing in the Israeli first division, and Nahariya are playing in the second division, so everybody expects us to win. The truth is that Nahariya had been the most dominant team throughout the season in a very difficult league. Also, they have the home advantage. If we think of this game as an easy one, we'll be much more exposed to their strengths. We are doing everything to make sure we are coming in the right mindset, that this is the most important game right now, and we are starting it leveled with Nahariya.
News
Next Game
No Games Scheduled