Can Sevim: I can't complain about my players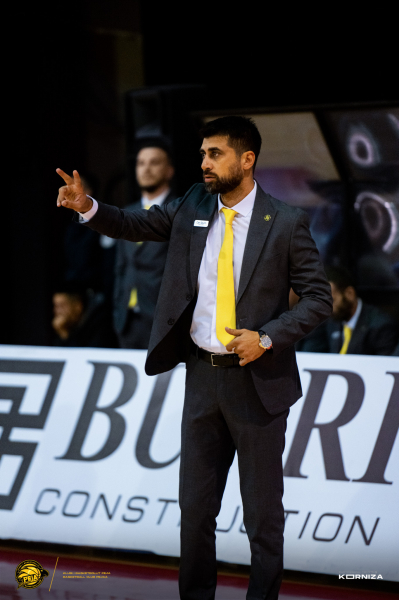 30-12-2022 | 13:01
KB Peja
lost for the first time this season in the
Delasport Balkan League
. The Kosovars lost dramatically to
Hapoel Altshuler Shaham Beer Sheva/Dimona
after
88-89
in Peja. Here is what head coach
Can Sevim
had to say following los:
"
It was a tough game. We played well defensively. Apoel have scored over 80 points in every game in this tournament. We managed to limit them to 70 before overtime. We could have been smarter in overtime. We made some easy mistakes, we had the opportunity to win before it came down to the last shot of the game. The basket was lucky so I can't complain about my players who fought to win.
"
"
We cannot compare with Apoel, who have two players who played at Galatasaray when I was a coach in the Turkish league. They are both very expensive players. I am talking about Ben Moore and Greg Whittingon. Maybe one of them earns as much as our players. It's basketball and we have to fight no matter who we play. I think we played well.
"
"
We have a lot of games from the Balkan League in February. We have to be ready and play with the same setup we have. I think we will qualify for the Final Four.
"
"
We will try to finish in first or second place. Nothing is certain. We have to think game by game. Every win is very important. After the New Year break, it will not be easy for us because we have difficult games ahead of us.
"
News
Next Game
No Games Scheduled