KB Bashkimi with first win taking down Beroe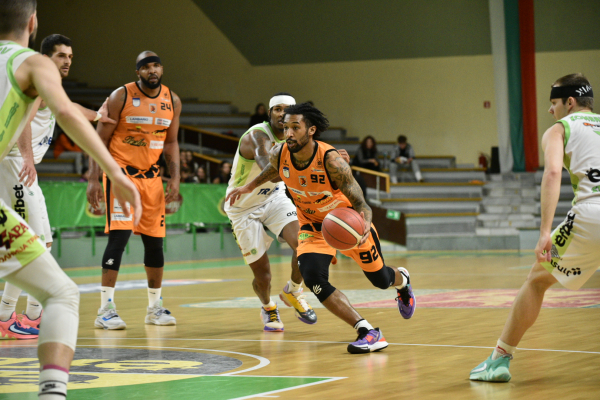 20-02-2023 | 20:30
KB Bashkimi reached its first victory for the season, taking down Beroe away 89-80.
The Kosovo team led the way most of the game, but Beroe kept the tension until the end.
The first half was very even, with neither team able to take a bigger lead. Bashkimi started a little better, but Beroe climbed back to 17-18 after one quarter.
In the second, things again went south for Beroe and this time Bashkimi broke away and took a 10-point lead. Again the hosts got back into the game at the end of the half when they equalized, but again the Kosovars led by one at the break - 42-41.
The second half looked quite different for Bashkimi, who took the initiative and quickly built up another lead and this time kept it. The difference for the most part was around ten points, and although Beroe did not let his rival settle down, he never found a way back.
Curtis Jones scored 28 for the win, Daniel Lekndreaj added 18, Prentis Gibson and Dejaun Graf had 14 each.
Beroe was without TK Idoji in the game, and Kelsey Barlow again led the way with 18 points. He also added 11 rebounds and 6 assists.
FULL STATS
News
Next Game
No Games Scheduled