4 in a row for Hapoel Nufar Energy Galil Elion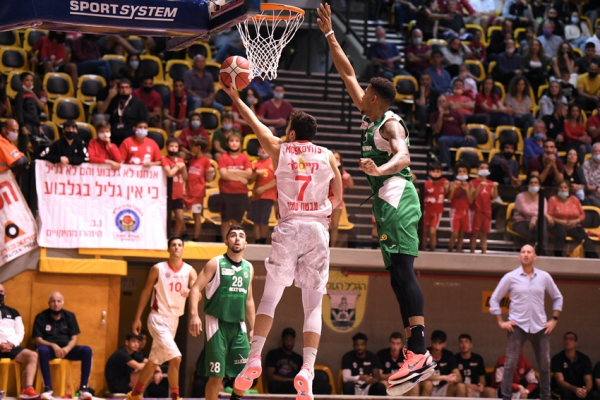 04-11-2021 | 20:59
Hapoel Nufar Energy Galil Elion
recorded its fourth straight win in Group A of Delasport Balkan League. The team hosted
Maccabi Next Urban Haifa
and had no trouble to take a
88-41
win. It was thanks to a great start by Hapoel which pretty much decided the outcome already in the first half. The difference between the two teams was notable as the visiting side couldn't catch up with the hosts in their first game of the season. Hapoel now moves to a 4-0 record as the second team in the competition with such one. In one week time the teams will meet again, this time in Haifa.
Hapoel set the pace shortly after the game's start. In the 2nd minute the visitors were up 4-2 but what followed was 16-0 run for the home side. Maccabi managed to stop the run with a basket but the first quarter finished with 11 straight points by the home side and they were up by 21. The second quarter was not a lot difference as the hosts' lead kept increasing. They were controlling the pace and the game overall and at the break had more than a comfortable advantage of 33 points. Since the winner was pretty much decided in the first half, in the second the intensity wasn't the same. In the third quarter the difference stayed pretty much the same but in the last ten minutes Hapoel increased it even further to win big.
Gabriel Chachashvili
was the top scorer for the winning team as he finished with 15 points and also added 9 rebounds.
Nimrod
Levi
and
Itay
Moskovits
also did well by adding 14 points apiece.
The visitors played all their players in the team list but no one could reach double-digits. There were three with 6 points each -
Raziel Hayun, Daniel Koperberg
and
Raphniel Puntey
.
BOXSCORE
News
Next Game
No Games Scheduled