Quotes after the game KB Peja - KB Trepca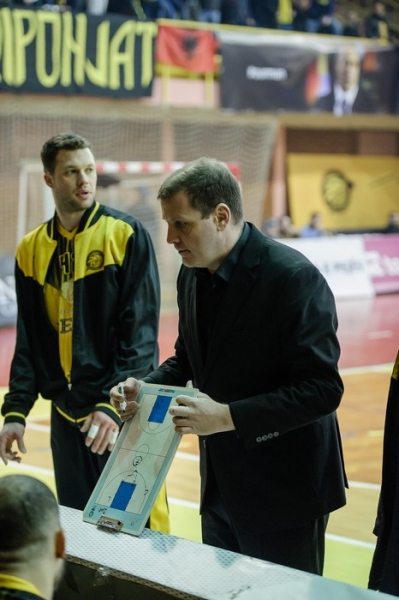 Aleksandar Todorov
19-01-2017 | 12:32
KB Peja won a dramatic game at home against KB Trepca. The Yellows needed an overtime thriller to take the victory and to throw out the opponent from BIBL. Here are some quotes after the game was over:
Aleksandar Todorov, head coach of KB Peja: "We didn′t have a good shooting night but we fought well in defense. We took some good defensive rebounds and at the end we had a lot of luck."
Alban Veseli, player of KB Peja: "A really tough match. We were relaxed before the game since we were in a very good situation. Trepca fought hard but it was not enough to take the victory. Now we are in a good position to get the first place in our group."
Gazmend Asllani, ass. coach of KB Trepca: "We had the win in our hands but a defensive error at the end of the match cost us the victory. The luck was on Peja′s side."
News
Next Game
No Games Scheduled