Domestic leagues: Bashkimi with a win before the playoffs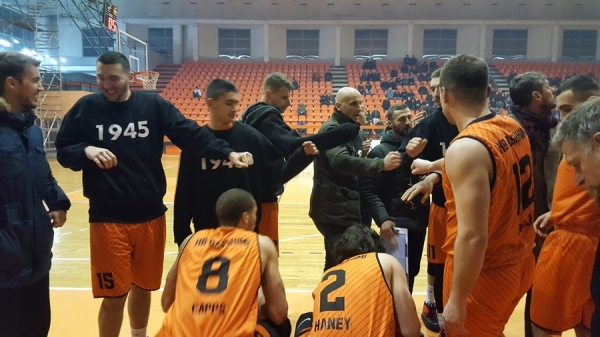 15-04-2019 | 15:11
KB Bashkimi finished the Regular season in Kosovo league with a win. The team visited Trepca and took 81-77 victory after a great defense in the final quarter.
The hosts led by 5 after ten minutes and at the end of the third quarter they were up by 3. In the final ten however the hosts scored just 8 points and Bashkimi managed to come out on top.
The winners were led by Jordan Capps who finished with 24 points. Drilon Hajrizi contributed with 20, 13 rebounds and 6 assists as Steven Haney scored 10 points.
Bashkimi finished the season in 4th place and in the quarterfinals will meet Trepca.
News
Next Game
01 Feb 2022
LIVE
Hapoel Nufar Energy Galil Elion
BC Levski 2014
Schedule
Kfar Blum | Sports Hall

01 Feb 2022
Hapoel Nufar Energy Galil Elion
LIVE
BC Levski 2014

Haifa | Romema Arena

03 Feb 2022
Maccabi Next Urban Haifa
LIVE
BC Levski 2014

Skopje | SC Kale

09 Feb 2022 19.00
KK TFT
LIVE
BC Beroe
YouTube

Nahariya | Ein Sara

10 Feb 2022
Ironi Rain Nahariya
LIVE
KK Ibar Rozaje

Nahariya | Ein Sara

15 Feb 2022
Ironi Rain Nahariya
LIVE
KB Sigal Prishtina
Artmotion, Sport 5, YouTube
All times are local time