Domestic leagues: Blokotehna lost the fifth and decisive semifinal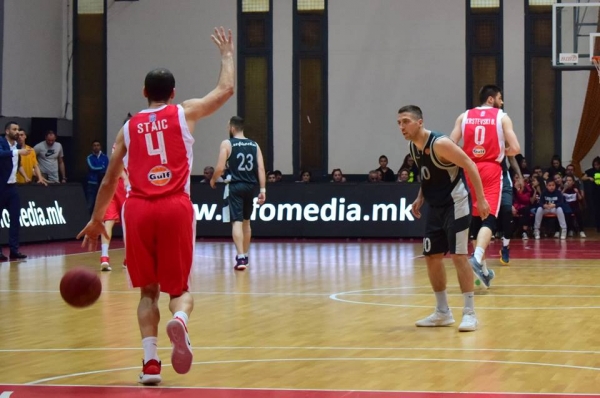 05-06-2019 | 10:35 | ekipa.mk
The historic season of KK Blokotehna-NB came to an end yesterday. The Gevgelija team visited the champions Rabotnicki in a fifth and decisive semifinal game and lost it 78-88.
It was a very very close game for 30 minutes as the hosts won each quarter by 1 point to be up by 3 before the final one. In those ten minutes the visitors didn′t perform well in offense as the home side took advantage from that and eventually won.
Danilo Mijatovic was the top score for Bloko with 22 points. Marjan Mladenovikj also did well adding 21 points as Petar Nikolikj had 11, 7 assists and 5 rebounds.
This game ends a great season for Blokotehna. The team managed to win the Balkan League back in April and a week later reached the final in Macedonian cup.
News
Next Game
No Games Scheduled