Rahoveci wins in Rozaje to move up to third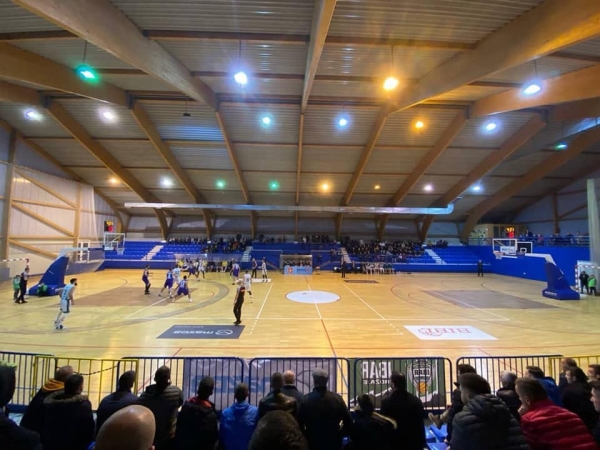 06-02-2020 | 20:12
KB Rahoveci recorded its third win of the season in the Balkan League after beating KK Ibar away 72-67. This game was a direct battle for the third place at the end of the Second stage in the competition and it′s for the Kosovo side which is having the tie-breaker advantage after losing the first game at home by just 3 points. In that case in the third stage the will play at home against Ibar and Vllaznia.
The teams exchanged one quarter each in the first half with the hosts leading by 12 after ten minutes but Rahoveci going up by 2 at the break. After a close third quarter the visitors managed to go up by 5 and then both teams started fighting even harder for the win. Rahoveci however was doing better and with 01:40 to play went up by 10 points. Ibar managed to respond with two straight triples and then Simovic was fouled shooting from beyond the arc. He however made just 1 free throw to cut the deficit to 3 and as Darrell Davis was fouled he made both to give the visitors a 5-point edge. Then the hosts made a mistake and it was the final play of the game.
Davis was the top scorer for the winners finishing with 19 points having also 8 rebounds and 7 assists. Joshua McFolley added 18 points as Aron Nwankwo had a double-double with 13 and 11 rebounds.
The hosts were led by Elvis Cekic with a dobule-double of 17 points and 11 rebounds while Nemanja Simovic scored 16 points.
News
Next Game
No Games Scheduled