Vllaznia - Ibar is cancelled, BIBL proceeds directly to the Final Four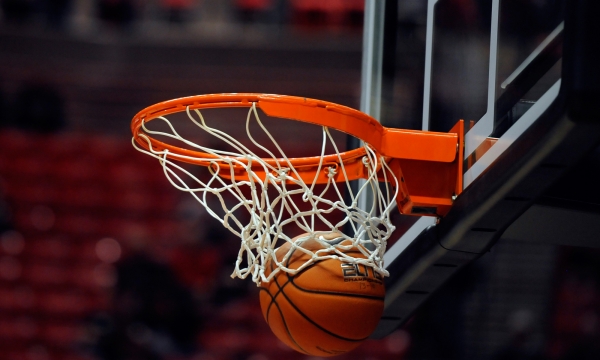 12-03-2020 | 13:21
Due to the COVID-19 Pandemic announced yesterday by the WHO, that effected all the Balkan region as well, and after the official information from Albanian Basketball Federation about the decision of the Albanian government to stop the sports events including basketball games, the Balkan League today took decision that we will finish season 2019-20 with the F4 event which will take place in Peja with KB Peja hosting it.
After the game on TUE 03.03.2020 between KK Ibar and KB Vllaznia the classification of the 4 remaining teams is not clear yet:
1. Akademik Bultex 99
2. KB Peja
3. KK Ibar
4. KB Vllaznia (KK Ibar has 2 wins and 1 loss against KB Vllaznia)
It was originally scheduled to have Vllaznia and Ibar meet on March 18th with Shkodra but due to the situation that game has been cancelled.
In this case we will finish the season in the most respectable way giving equal possibility to the 4 clubs to win the BIBL season 2019-20 championship.
For the moment the F4 will take place on TUE 31.03.2020 and WED 01.04.2020. In case that the situation with the Coronavirus does not calm down there are 2 alternative dates TUE 07.04.2020 and WED 08.04.2020 or TUE 14.04.2020 and WED 15.04.2020 for F4 event.
The BIBL will follow the official institutes in the countries and will act accordingly.
The health and life are the first things we all should think about. No basketball game or any sports event is more important than the well-being of each one of us.
News
Next Game
12 Oct 2021

Hapoel Nufar Energy Galil Elion
BC Balkan
Schedule
Kfar Blum | Sports Hall

12 Oct 2021
Hapoel Nufar Energy Galil Elion
BC Balkan

Kumanovo | Sports Hall Pero Nakov

12 Oct 2021
KK Kumanovo 2009
KK Kumanovo 2009

Rozaje | Sportski Centar

12 Oct 2021
KK Ibar Rozaje
BC Akademik Plovdiv

Nahariya | Ein Sara

14 Oct 2021
Ironi Rain Nahariya
BC Beroe

Prishtina | Pallati i Rinise dhe Sporteve

14 Oct 2021
KB Sigal Prishtina
BC Akademik Plovdiv

Plovdiv | Complex Sila

19 Oct 2021
BC Akademik Plovdiv
BC Beroe
All times are local time