Quotes after the game Hapoel B-Cure Laser Haifa - Bnei Herzliya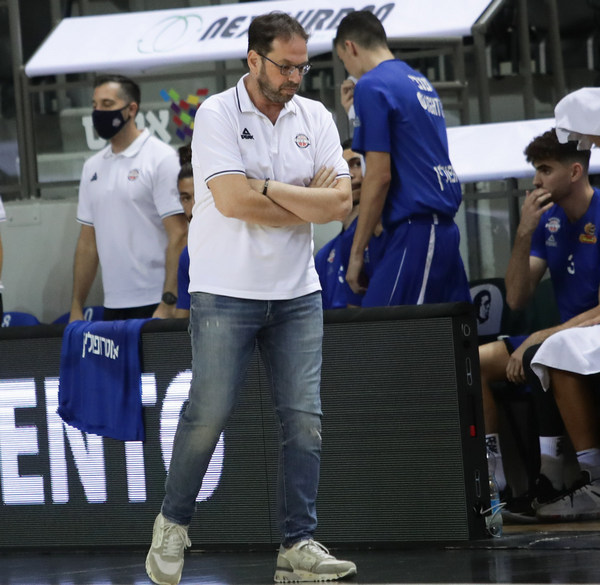 Good start for Sharon Drucker and Bnei Herzliya
13-10-2020 | 23:07
Bnei Herzliya started the season in a great way after defeating Hapoel B-Cure Laser Haifa by 19 points away from home. Here is what was said after the end of the match:
Elad Hasin, head coach of Hapoel B-Cure Laser Haifa: "It was a bad game for us from the first moment. We looked hesitant and vulnerable. This may be the Balkan League but it′s still a kind of a test for us. We still need to get to know the players better and understand what suits our methodology. We have a lot of work. We′ll analyze the game and fix what needs to be fixed."
Jason SIggers, player of Hapoel B-Cure Laser Haifa: "It was a difficult game. Herzliya played very well and they controlled the ball well. I think we need to improve on defense, play more intensely and show more determination and heart. We are capable of it and we have shown it before. We′ll be fine, we′ll go back to training and learn from this game trying to prepare well for the next one."
Sharon Drucker, head coach of Bnei Herzliya: "I think it was a good game. We were very aggressive and led from the beginning. There′s still a lot of work ahead of us, this is only the first game with myself and the team together. Our goal is to stay focused, keep working hard, keep our discipline and team game, and to be ready for the next challenge. This is our goal basically, to be ready for the next game."
Frank Gaines, player of Bnei Herzliya: "We did a great job of playing together but still have a lot of work to do to get better. Now we′ll focus our attention on to the next game on Saturday."
News
Next Game
26 Jan 2021
18.00LIVE
YouTube
KK Teodo
KK Kumanovo 2009


S.C. Zupa
Referees:
Dimitrios Bitis
Nikos Tziopanos
Konstantinos Xenikakis
Commissioner:
Zoran Sutulovic
Schedule
Tivat | S.C. Zupa

26 Jan 2021 18.00
KK Teodo
LIVE
KK Kumanovo 2009
YouTube

Rozaje | Sportski Centar

27 Jan 2021 17.00
KK Ibar Rozaje
LIVE
KK Kumanovo 2009
YouTube

Plovdiv | Complex Sila

28 Jan 2021 18.00
BC Akademik Plovdiv
LIVE
BC Beroe
YouTube

Kumanovo | Sports Hall Pero Nakov

02 Feb 2021 19.00
KK Kumanovo 2009
LIVE
BC Beroe
YouTube

Skopje | SC Kale

02 Feb 2021 19.30
KK TFT
LIVE
KK Ibar Rozaje
YouTube
All times are local time