Flying start for Hapoel Tel Aviv in Delasport BIBL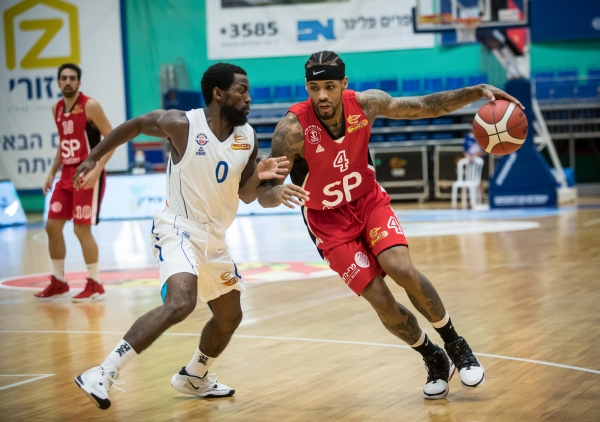 Photo: (Oded Karni, BSL)
17-10-2020 | 23:19
Hapoel Tel Aviv started its Balkan League season with an away win in Bnei Herzeliya - 87:78 (16:15, 32:21, 18:22, 21:20).
Both teams now have one win it Group A of the League.
Hapoel Tel Aviv secured the win with great performance in the second quarter and led 48:36 at the break.
Bnei Herzeliya leveled the field in the second half but it was not enough for a comeback. The hosts were close, cutting Hapoel Tel Aviv lead to only 4 points in the 4th quarter, but the visitors did not allow a surprise at the end.
Bar Timor had 16 points for the win, Walter Lemon added 15 plus 11 assists.
Frank Gaines scored 21 for Bnei Herzeliya, Coty Clarke recorded 17 and 9 rebounds.
News
Next Game
26 Jan 2021
18.00LIVE
YouTube
KK Teodo
KK Kumanovo 2009


S.C. Zupa
Referees:
Dimitrios Bitis
Nikos Tziopanos
Konstantinos Xenikakis
Commissioner:
Zoran Sutulovic
Schedule
Tivat | S.C. Zupa

26 Jan 2021 18.00
KK Teodo
LIVE
KK Kumanovo 2009
YouTube

Rozaje | Sportski Centar

27 Jan 2021 17.00
KK Ibar Rozaje
LIVE
KK Kumanovo 2009
YouTube

Plovdiv | Complex Sila

28 Jan 2021 18.00
BC Akademik Plovdiv
LIVE
BC Beroe
YouTube

Kumanovo | Sports Hall Pero Nakov

02 Feb 2021 19.00
KK Kumanovo 2009
LIVE
BC Beroe
YouTube

Skopje | SC Kale

02 Feb 2021 19.30
KK TFT
LIVE
KK Ibar Rozaje
YouTube
All times are local time