Kalin Lucas lead "the purple" to a first win this season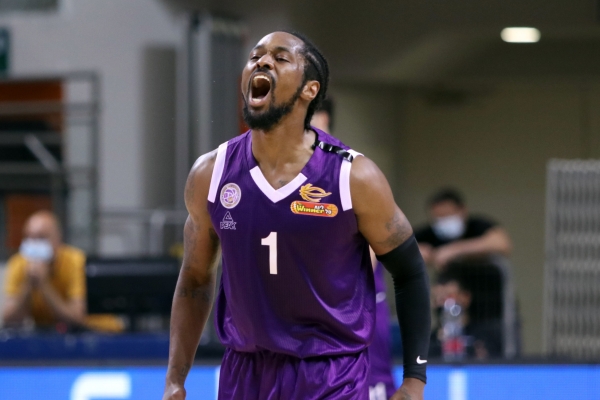 17-10-2020 | 23:24
Ironi Nahariya preferebly known all over Israel as the "purple squad" of head coach Dani Franco started season 2020-2021 with a win as guests over Maccabi Haifa, leaving them with 2 losses in a row in Delasport Balkan League Group B, 80:86 (18:18; 20:21; 23:23; 19:24).
The games started tied from the very beginning and the two teams were fighting for every point until the half time when the result was 38-39.
The "tempo" remained the same throught the whole 3rd period which ended tied as well 23:23 but then in the beginning of the 4th quarter Ironi Nahariya player Kalin Lucas exploded giving his team a significant lead of 11 points which happened to be decisive for their final victory.
Kalin Lucas recorded his name toinght as MVP of the game with 21 pts, 6 asts and 2 rebs.
Jaron Blossomgame added 16 pts and 8 rebs together with his teammate Joe Alexander also with 16 pts and 9 rebs.
Maccabi Haifa did not give up to the same end but they were not able to find the way how to stop Kalin Lucas scoring and Blossomgame and Alexander under the basket.
Chris Dowe was shining with 22 pts, 5 rebs and 3 ats. Aaron Valdes added 15 pts and 4 rebs, and Avi Ben Chimol - 14 pts, 6 rebs and 3 asts.
However their efforts and good performance was not enough and left the team with the "bitter taste" of a second loss, making their task next game quite difficult.
News
Next Game
No Games Scheduled