Quotes after the game Hapoel SP Tel Aviv - Hapoel B-Cure Laser Haifa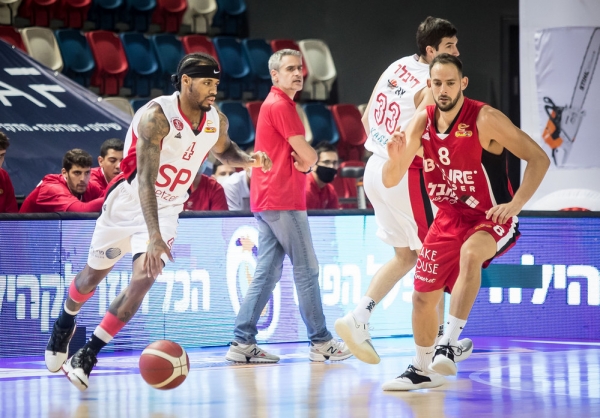 23-10-2020 | 00:13
Hapoel B-Cure Laser Haifa managed to get its first win in Delasport Balkan League after beating Hapoel SP Tel Aviv away. Here are some quotes once the game was over:
Ioannis Kastritis, head coach of Hapoel SP Tel Aviv: "We spoke today about our defensive approach to the game but it wasn′t the way me and the players wanted it to look. I should be fair with our players - they fought and wanted to win the game but didn′t do the things in the right way. Luckily we have time to get better and I′m sure we′ll be."
Bar Timor, player of Hapoel SP Tel Aviv: "We didn′t play defense, it′s as simple as that. In the previous game we looked better and got the win. I think that the coordination in defense was not good and that′s the main reason why we lost. We need to work on that from our next practice."
Elad Hasin, head coach of Hapoel B-Cure Laser Haifa: "Of course it feels good after a win. We have a long way to go to get better as a team but in this game we saw that we are heading in the right direction. Igor Nesterenko is more than just a player on this team. He is a leader in the locker room and his return is very important to us."
Igor Nesterenko, player of Hapoel B-Cure Laser Haifa: "I waited a long time to get back to the court and it felt great. We played well but we have a lot more to work on. I′m happy about the win and that I could contribute after a long time out of the court."
News
Next Game
No Games Scheduled