Quotes after the game Ironi Nahariya - Hapoel Gilboa Galil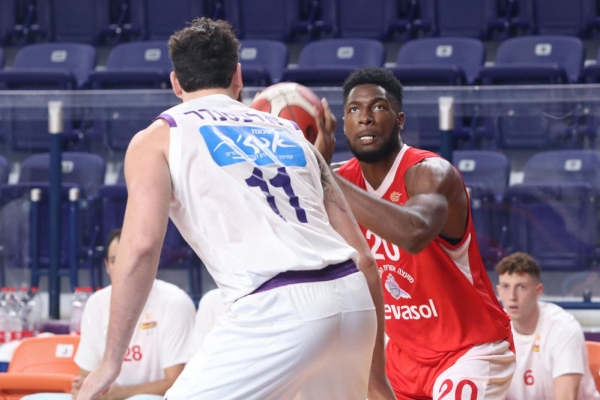 Floyd did well in his debut
23-10-2020 | 00:24
Hapoel Gilboa Galil was the winner in the battle with Ironi Nahariya as it took the team to 2-0 record in Group B of Delasport Balkan League. Here is what some of the main participants had to say once the game was over:
Danny Franco, head coach of Ironi Nahariya: "We had good first ten minutes but then we came out of the game. We were not there on defense. We were soft and we received a lot of points from lack of concentration and lack of closing on the rebounds. From there we didn′t find our pace to return to the game. I would′ve been happier if we could have taken something from this game but unfortunately it wasn′t to be."
Or Leumi, player of Ironi Nahariya: "It was an aggressive game. We prepared excellent for it but felt that Gilboa Gail came in a little bit more ready than us. In general this is just another game that gives an indication of what we need to get better on."
Lior Lubin, head coach of Hapoel Gilboa Galil: "I′m glad what we won. We didn′t start the game well defensively but we changed our pace and aggressiveness from the second quarter on and we played to our strengths. The players made a great effort. We were intense, we pressed the ball and won the rebounding battle. This is actually what is important in order to win."
Jehyve Floyd, player of Hapoel Gilboa Galil: "I feel especially good that we won and I′m glad I helped the team get the win in my first game. In the first quarter our defense didn′t function, we were soft and p?ssive. Then with the help of our bench′s energy we made the difference and it got us the win."
News
Next Game
No Games Scheduled