Last-minute drama in Rishon Le Zion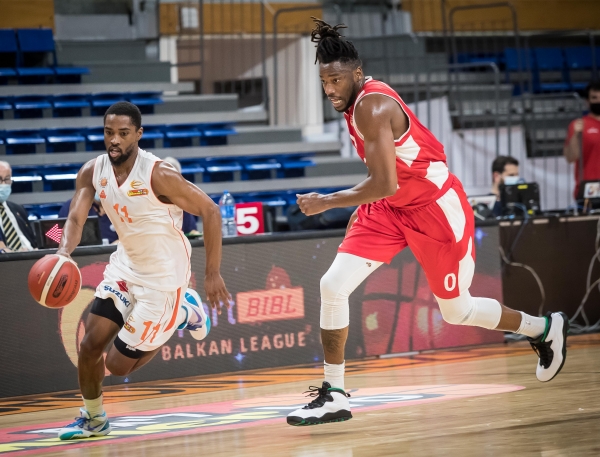 25-10-2020 | 22:38
A real drama happened to be tonight′s game from Group D in Rishon Le Zion where the hosts Maccabi Rishon LeZion managed to grab the victory literally in the last seconds winning over Hapoel Altshuler Shaham Be′er Sheva with 89-85.
From the very beginning the game was very intense, running point by point with neither team being able to take any significant lead where at the same end the guests from Be′er Sheva went ahead by 5.
Until the half time things did not change much and the clubs went to a 15-min-break with only 2 points lead of the guests.
Quarter 3 started emotional and nervous and despite the 4 technical and 1 unsportmanlike fouls given to both sides, the game was full of interesting situations of good basketball plays.
It was during the last period when Hapoel Be′er Sheva took a serious advantage of 10 pts and everybody thought the game was over but as lots of other games before that, it was proven once again how unpredictable basketball is.
Guy Goodess players came to their senses lead by Golan Gutt (31 pts, 4 rebs) and Isaiah Taylor (21 pts., 3 rebs, 3 assts) and in the very end managed to bring their teammates the desired win. Akil Mitchell added 15 pts and 7 rebounds but it is Golan Gutt who undoubtfully took the Delasport Balkan League MVP title tonight.
For Hapoel Be′er Sheva Eric Griffin finished with double-double (20 pts and 10 rebounds) and Travis Warech added 17 pts and 6 rebounds, strongly supported by teammates Caleb Agada and Natan Jurkovitz but unfortunately for them this was not enough to celebrate tonight.
After tonight Maccabi Rishon LeZion leads Group D with 2 wins and 1 loss where Hapoel Be′er Sheva remain last with 3 losses.
News
Next Game
No Games Scheduled