Ironi Nahariya wins a hard fought battle and eliminates Maccabi Haifa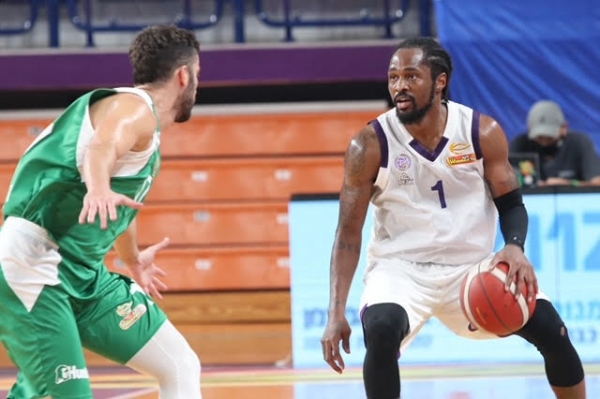 25-10-2020 | 21:35
After four rounds it′s clear that Maccabi Haifa doesn′t have any chance of coming out of Group B. Ironi Nahariya however is still in the hunt for the top position after beating Maccabi 87-81 at home. It was really a close and hard fought game which was decided in the final minutes. Until the end Maccabi will host Hapoel Gilboa Galil while Ironi will visit the same team.
The visitors got off to the better start and scored the first 6 points of the game. That helped them have the early lead as they managed to build a 13-point advantage. The hosts however answered with an 8-0 run to close the gap as after ten minutes it was just 6. Maccabi was in front in the second quarter as well as the hosts were trying to catch them. That finally happened just before the end of it when Ironi tied the score at 42 points and then the buzzer for the end of the first half sounded.
In the second the teams were exchanging baskets and no one could take any big lead. The turning points came with 2.30 to play when, after more than two minutes without a basket by any side, in just 1.30 of play the home side made an 11-4 run which practically decide the outcome.
Kalin Lucas was the top scorer for the winners with 25 points. Dominic Waters also did well in the closing minutes and finished with 18 points while Jaron Blossomgame (9 rebounds) and Devon Scott (8 assists) had 12 points apiece.
The visitors were led by the game′s top scorer Roman Sorkin who had 29 points while also grabbing 9 rebounds. Chris Dowe added 17 points and 6 rebounds as Avi Ben Chimol scored 12.
News
Next Game
No Games Scheduled