Quotes after the game Ironi Nahariya - Maccabi Haifa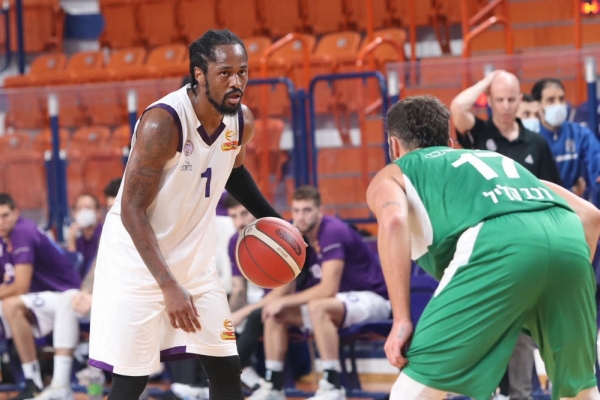 Lucas had a solid game for Ironi Nahariya
25-10-2020 | 23:36
Ironi Nahariya got an important win in Group B of Delasport Balkan League. The team defeated Maccabi Haifa at home which also meant an elimination for the visitors who lost for third time in a row. Here are some statements after the end of the game:
Danny Franco, head coach of Ironi Nahariya: "In the last quarter we didn′t allow easy points and defended well. We controlled the deciding minutes and did the right things. We need to focus on the offensive rebounds as they had 25 points out of them. We also need to find our stability and from there we′ll continue. We have good players who like to work."
Kalin Lucas, player of Ironi Nahariya: "I feel good that we won. As far as my shooting day, it′s just what the defense gave me. Overall, I feel we have a team with experienced and young players, a happy team. We take every game and try to get better and learn from our mistakes."
Daniel Seoane, head coach of Maccabi Haifa: "We have a lot to learn and to analyze from this game. We had too many turnovers in the second half while in the first we missed some open shots. I′m proud of my players for the fight they put, especially with our short roster for this game."
Alexey Chubrevich, player of Maccabi Haifa: "I think that energy wise we were much better in this game compared to our previous ones. Despite the short roster, we gave it all. This night just wasn′t enough but there is a lot to take from this game."
News
Next Game
No Games Scheduled