Quotes after the game KK Kumanovo 2009 - KK TFT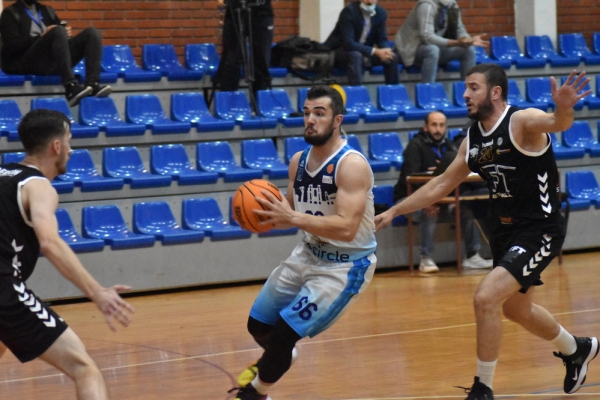 28-10-2020 | 17:38
KK Kumanovo 2009 started the season in Delasport Balkan League with a win over fellow North Macedonian side KK TFT. Here is what the two head coaches had to say once the game was over:
Vladimir Mirkovski, head coach of KK Kumanovo 2009: "The first games are always the toughest ones. It was really a hard game, especially given the fact that it′s the first one after an 8-month break. TFT played really solid. We had a 14-point advantage and instead of taking control on the game, we let our opponent comeback. I think that at the end the fact that we have more experienced players, helped us. Our x-factor was Dvojakovski with 8 points in a row in the moment when the game was decided."
Boro Smilkovski, head coach of KK TFT: "We were too excited entering the game, missing some open shots and free throws. We also had problems in defense and played really soft but in the second half we saw a completely different style of play. As expected after a long break. the big desire of both teams to fight for every ball was visible on the court. I think that our lack of experience was also felt given also the fact that it was our debut in the competition although we were playing a domestic team. I can say that the better team won, Kumanovo was in control of the game. It could′ve been different if we had made some open shots and free throws but I′m still really proud with my players."
News
Next Game
07 Dec 2021
19.00LIVE
YouTube
BC Beroe
KK Ibar Rozaje


Obshtinska
Referees:
Aleksandar Pavlov
Alija Ferevski
Ivan Mijalkovski
Commissioner:
Georgi Valchev
Schedule
Stara Zagora | Obshtinska

07 Dec 2021 19.00
BC Beroe
LIVE
KK Ibar Rozaje
YouTube

Botevgrad | Arena Botevgrad

08 Dec 2021 18.00
BC Balkan
LIVE
KK Navico Akademija FMP
YouTube

Plovdiv | Complex Sila

09 Dec 2021 18.00
BC Akademik Plovdiv
LIVE
KK Ibar Rozaje
YouTube

Stara Zagora | Obshtinska

13 Dec 2021 19.00
BC Beroe
LIVE
Ironi Rain Nahariya
Sport 5, RING Tv, YouTube

Skopjie | Nezavisna Makedonija

14 Dec 2021
KK Navico Akademija FMP
LIVE
BC Levski 2014

Skopje | SC Kale

15 Dec 2021
KK TFT
LIVE
KK Ibar Rozaje
YouTube
All times are local time