Great third quarter leads Akademik past Teodo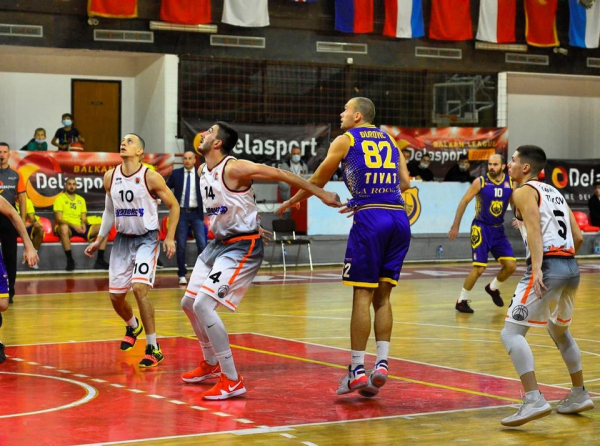 11-11-2020 | 22:13
BC Akademik Plovdiv
recorded second straight away win in Delasport Balkan League. In Tivat the team from Plovdiv produced a solid display and defeated the local
Teodo
86-80.
The visitors had a great third quarter which turned around the game and practically gave them that precious win. It puts them at 2-0 record and on Friday will look to make it three in a row when they visit Ibar in Rozaje. The hosts however fell to 1-2 and will look to bounce back against Beroe next week.
Both teams exchanged points in the first quarter as it was Akademik who finished better to take a small lead. In the second though the hosts dominated and managed to move in front thanks to a 9-0 run. It was stopped by a Sotirov triple but then a 10-2 run put Teodo up by 13. The visitors answered with another triple and cut it to 10 and as both teams failed to score until the buzzer sounded, at the break the hosts had a double-digit lead.
Things however totally changed in the third period. The visitors came out on fire after the break and in just 10 minutes scored almost as much as the entire first half. In less than four minutes they had an amazing 16-0 run which put them up by 6 points, and they not only kept their advantage, but even increased it to 9 at the end of the quarter. In the final ten minutes Akademik played really well and even increased the lead to double-digits. They managed to control the difference and there was never a chance for Teodo to mount a comeback.
Six players scored in double figures for the winners with
Martin Sotirov
having a game-high 18 points.
Nikolay Titkov
also did well with 17 points as
Vasil Bachev
scored 13.
The hosts were led by
Arsenije
Vuckovic
with 25 points and 9 rebounds as
Petar Kusovac
had 22 points.
BOXSCORE
News
Next Game
No Games Scheduled