Quotes after the game KK Teodo - BC Akademik Plovdiv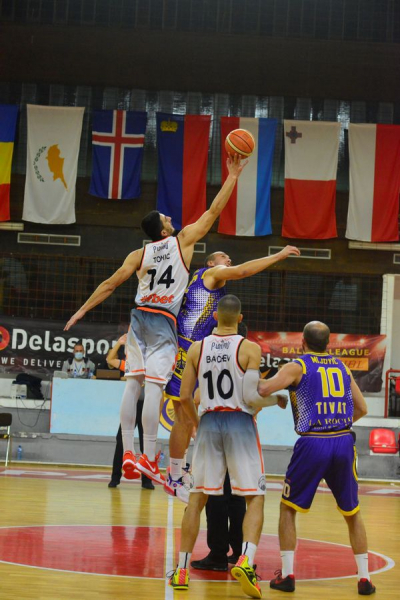 12-11-2020 | 14:03
BC AKademik Plovdiv recorded its second away win in a row after downing KK Teodo in Tivat. Here are some quotes once the game was over:
Mirko Prorokovic, head coach of KK Teodo:
"Even before the game we knew what a quality team they are. They play well in transition, their tall players are shooting the ball good. We played a great first half and at the break we had a 10-point edge. Then in the third quarter there was an incomprehensible decline in our performance. Our point guards didn't manage to break their zone press. Then Akademik made some threes and got into a rhythm which we couldn't keep up with. We answered in the fourth quarter but it was not enough."
Arsenije Vuckovic, player of KK Teodo
: "It was a strange game. From the beginning we came in hard, we squeezed the defense and at halftime it was ten points advantage for us In the third quarter we had no way to respond to their pressure. We also made a lot of fouls and they had a lot of opportunities to score free throws. They also hit multiple threes when we went to zone. I congratulate them. We showed character because we played until the end of the game but we didn't manage to make a comeback."
Yordan Yankov, head coach of BC Akademik Plovdiv
: "We didn't play well in the first 20 minutes. We weren't good in defense. Then at half-time we agreed to strengthen the defense and it happened. All players gave their best. We fought and our defense was up to the task. The game was decided in the third quarter when we played really great and then we deservedly celebrated at the end."
Obrad Tomic, player of BC Akademik Plovdiv
: "We came to the game without three important players but we played well. We controlled things in the second half. I think we deservedly celebrated and I want to congratulate my teammates. It's a good victory for us. Teodo is a quality team as they put the team back together in a good way. They welcomed us nicely in Tivat and I wish them a lot of success. We are going to Rozaje to play well there."
News
Next Game
No Games Scheduled