Akademik Plovdiv remains unbeaten in Delasport Balkan League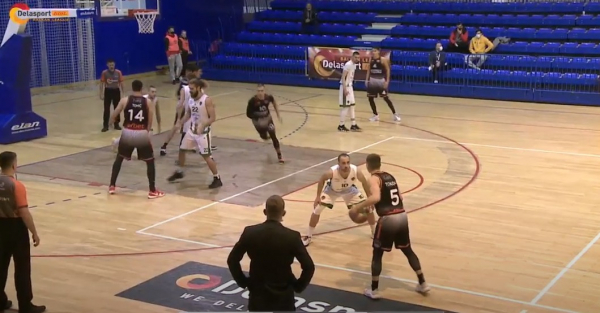 13-11-2020 | 19:54
Akademik Plovdiv
continued the winning streak to 3-0 after a great fourth quarter in Rozaje and
74:64
against
KK Ibar
.
A 21-9 run in the last quarter decided one very close and interesting game in Group E.
The teams exchanged baskets early but thanks to a 6-0 run the hosts went up. After that Ibar managed to keep the distance and at the end of the first quarter were up by 8. In the second period, the home side continued to have the lead without taking it to double-digits. Akademik stayed close but still didn't get close enough to take the lead or even tie the score. Still, the visitors won the second quarter but at the break, the hosts had a good advantage of 7 points.
After the break, Ibar had the lead but Akademik was pushing hard. Thanks to an 11-4 the visitors closed the gap to just 2 points and then even took the lead for a moment. The hosts answered right back and after 30 minutes the score was tied.
It was the beginning of the fourth quarter that decided the outcome. Akademik had a great streak of 9-0 but lost most of the lead before another great run put the end to the game.
Jere Vucica
was almost perfect for Akademik with 23 points and 9 rebounds.
Nikolay Titkov
added 18 points, 6 assists, 5 rebounds, and 4 steals.
For Ibar
Elvis Cekic
had 19 points and 8 rebounds,
Nemanja Simovic
added 14,
Armin Kalic
and
Maid Cicic
added 12 and 11 respectively.
News
Next Game
No Games Scheduled