Quotes after the game KK Teodo - BC Beroe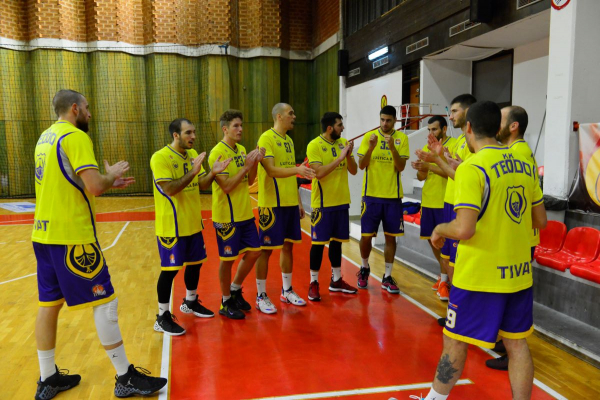 17-11-2020 | 15:03
KK Teodo
managed to defeat BC
Beroe
at home and recorded its second win of the season in Delasport Balkan League. Here are some quotes once the game was over:
Mirko Prorokovic, head coach of KK Teodo
: "When we watched Beroe, we saw that it's a serious team. Although we shot extremely poor for 3-points, we managed to record a well deserved victory. They key was a good, stable and solid defense. We didn't allow our opponent to have offensive rebounds. For Tivat and Teodo this is a big win. We have also made a big step forward towards qualifying for the next stage. We however will be going game by game."
Matija Jokic, player of KK Teodo
: "We shot poorly from three-point range but we were very good on defense. We had a lot of offensive rebounds and it helped us. Our good defense however was what decided the game."
Lubomir Minchev, head coach of BC Beroe
: "We lost because of too many mistakes. We made mistakes in defense and allowed Teodo to score easy baskets. On offense we lost some balls and thus allowed the opponent to score in the fast break. Congratulations to Teodo for the win but I'm not dissatisfied. We played with a shorter roster and the young players gave what they could. We fought and played with desire and will. We'll see what happens in Rozaje against Ibar, it will be difficult."
Simeon Iliev, player of BC Beroe
: "I congratulate Teodo for the victory. It was a difficult game for us. We fought but we made a lot of mistakes. We allowed our opponent a lot of offensive rebounds. We shot three-pointers well but that was not enough. We should've been more aggressive."
News
Next Game
No Games Scheduled