Israeli BIBL groups return on Sunday evening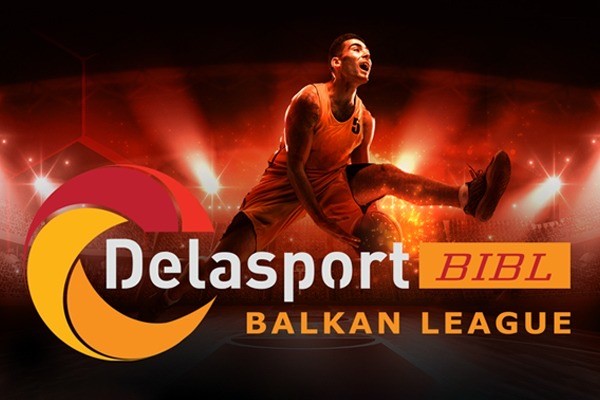 28-11-2020 | 20:30
After few weeks break, Delasport Balkan League action returns to the courts in Israel. On Sunday and Monday evening two games will be played starting at 18.00 hrs with
Bnei Herzliya
against
Hapoel B-Cure Laser Haifa
. Then, on the next day,
Hapoel Holon
will welcome
Ironi Hai Motors Ness Ziona
with the game starting at 20.15. Both matches will be broadcast LIVE on Sport 5 channel and on Delasport Balkan League YouTube channel.
In a group A game
Bnei Herzliya
will host
Hapoel Haifa
in what is another contest in the quest both teams have for finishing first. This will be the hosts' last match and since they are sitting at 1-2 record, it's a must win one. Hapoel on the other side has 1-1 record so far and will have a chance in the last round even with a defeat. The first time those two teams met it was Bnei who was victorious away and the team will hope for e repeat.
Since that match was played, both teams started their participation in Israeli league as well. Bnei however is currently without a win from the first 5 games while Hapoel has 3-2 record which would suggest that they are in better shape. They played against each other in Round 1 and it was Hapoel who celebrated with a single point victory. Now it will be their third game in less than two months and it will be interesting to see how things will unfold. From one side we'll have Frank Gaines and Coty Clarke while from the other Jason Siggers and Keenan Evans. Who will come out on top we'll be able to see on Sunday evening and then we'll get a more clear picture on what to expect from the final game in the group.
In group C we'll have the unbeated
Hapoel Holon
hosting the winless
Ironi Hai Motors Ness Ziona
. That game will be just for the visitors' pride and for practice as they have no more chance of qualifying after those three straight defeats. On the other side Hapoel has 2 wins from 2 games and it is in a great position to finish first in the group and advance. They won the first match between the teams by 21 points difference and will try to perform the same way.
Both sides haven't started well the Israeli Winner league with Holon having 3 defeats from three games while Ironi Ness Ziona holding an 1-3 record. Now this match will be a good chance for both to restore some of the confidence and hopefully improve in the next rounds. Holon had two convincing wins in its games but that was some time ago. As already mentioned, this match is a good chance for both to improve. Calvin Harris and Isaiah Miles against Patrick Miller and Kwan Cheetham should make things more fun and entertaining and without doubt interesting to watch.
News
Next Game
27 Jan 2021
17.00LIVE
YouTube
KK Ibar Rozaje
KK Kumanovo 2009


Sportski Centar
Referees:
Dimitrios Bitis
Nikos Tziopanos
Konstantinos Xenikakis
Commissioner:
Zoran Sutulovic
Schedule
Rozaje | Sportski Centar

27 Jan 2021 17.00
KK Ibar Rozaje
LIVE
KK Kumanovo 2009
YouTube

Plovdiv | Complex Sila

28 Jan 2021 18.00
BC Akademik Plovdiv
LIVE
BC Beroe
YouTube

Kumanovo | Sports Hall Pero Nakov

02 Feb 2021 19.00
KK Kumanovo 2009
LIVE
BC Beroe
YouTube

Skopje | SC Kale

02 Feb 2021 19.30
KK TFT
LIVE
KK Ibar Rozaje
YouTube
All times are local time