Shay Shtriks: I hope to have a Greek team from next season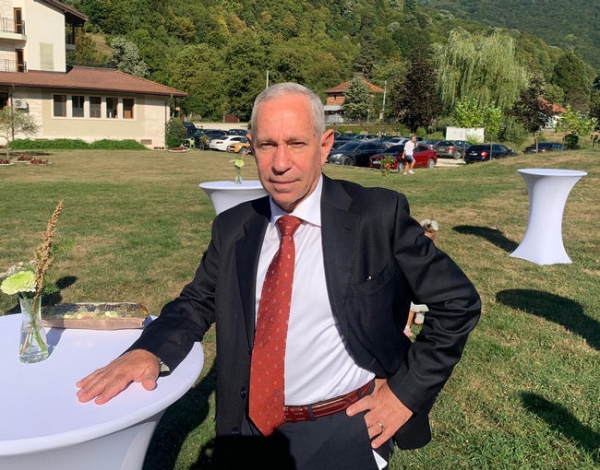 28-11-2020 | 21:27
The Sports Director of Delasport Balkan League - Mr.
Shay Shtrik
s, opened up about the competition's wish to once again have a team from Greece from the next edition. He said that in a special interview for one of the specialized basketball sites in Greece -
Superbasket.gr
.
Mr.
Shtriks
spoke also about how he decided to start BIBL back in 2008 and also about the decision to include the teams from Israel in the current season. Of course he also mentioned his past as a referee in Greece and his connection to the basketball in the country. Of course, after Kavala played in BIBL few years ago, the league is hoping to once again have a team from Northern Greece and this is something that will be worked on.
To read the full interview, click on the following link:
Superbasket.gr
News
Next Game
27 Jan 2021
17.00LIVE
YouTube
KK Ibar Rozaje
KK Kumanovo 2009


Sportski Centar
Referees:
Dimitrios Bitis
Nikos Tziopanos
Konstantinos Xenikakis
Commissioner:
Zoran Sutulovic
Schedule
Rozaje | Sportski Centar

27 Jan 2021 17.00
KK Ibar Rozaje
LIVE
KK Kumanovo 2009
YouTube

Plovdiv | Complex Sila

28 Jan 2021 18.00
BC Akademik Plovdiv
LIVE
BC Beroe
YouTube

Kumanovo | Sports Hall Pero Nakov

02 Feb 2021 19.00
KK Kumanovo 2009
LIVE
BC Beroe
YouTube

Skopje | SC Kale

02 Feb 2021 19.30
KK TFT
LIVE
KK Ibar Rozaje
YouTube
All times are local time