Tomer Yaron, Be'er Sheva: Participating in Delasport BIBL is a wonderful experience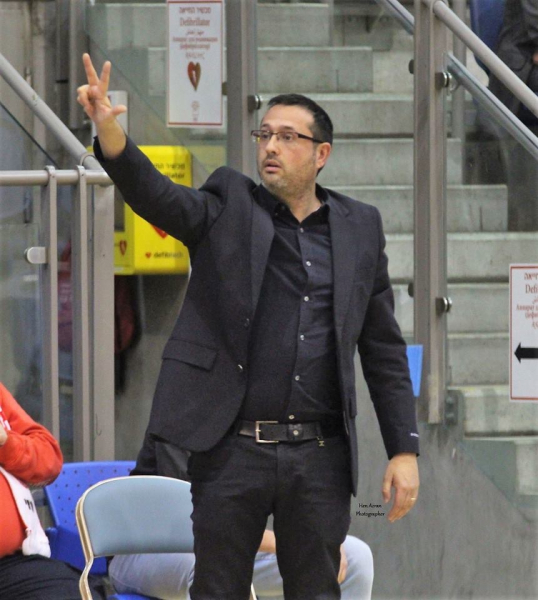 01-12-2020 | 15:13
In the last few years Hapoel Altshuler Shaham Be′er Sheva is enjoying the best years in the club's history. First, in 2018, the team won promotion to the top divison in Israel and the same year reached the Final of the League Cup losing to Maccabi Rishon LeZion.
The participation in the Delasport Balkan League
marked the team′s first ever in a continental competition.
Delasport BIBL reached out to
Mr Tomer Yaron
, General manager of Hapoel Altshuler Shaham Be′er Sheva. Here is what he said:
As a beginning, we hope we find you well. How do you feel?

I feel just fine, very busy these days.
Maybe it is not possible, even in a basketball conversation, not to talk about COVID-19. How does the coronavirus pandemic affect the team's preparation, spirit and management?
There is no doubt that the COVID-19 has changed the way of life for all of us, it made everything more complex, not only to take care of the players personal needs, you also need to take care and handle the consequences of our new reality. As organization, our main job is to keep the energy and team spirit as high as we can.
The city of Beer Sheva is the "capitol" of Southern Israel. Being one of the youngest teams in the Winner League how do you plan to build the team also as a basketball capitol both in Israel and on the international stage?
Our club made history three years ago when we first qualifyed to the First League in Israel. Today we are a big club, with over 20 different teams playing basketball competitively, women and men.
Our desire to start participating in European enterprises later on and continue to be a legitimate team in the Winner League. Only participation itself will advance this club to the next step, both financially and professionally.

The Winner League registered 12 clubs in Delasport Balkan League season 2020-2021. Do you see stage for future cooperation between the competition and Hapoel Beer Sheva? Would you participate in the following season as well?
I can definitely see stage for future cooperation between our club and the competition. For young clubs, participating in the Delasport Balkan League can be a wonderful experience. Hapoel Beer Sheva will be happy to compete in the league next season as well.
What are the ambitions you have set for yourself and your team for the season?
The goal we set for ourselves is the playoff of the Winner League, the additional goal is to continue to get new sponsors in a season that is financially difficult.
On behalf of the entire Delasport Balkan League team, I wish you, the management and coaching staff, players and your families health and success on and off the court.
Thank you very much, I wish a lot of health to the whole basketball industry in the world.
News
Next Game
12 Mar 2021
20.00LIVE
Sport 5, YouTube
KK Kumanovo 2009
Hapoel Holon B.C.

| | |
| --- | --- |
| Sports Hall Pero Nakov | Referees: |
Schedule
Kumanovo | Sports Hall Pero Nakov

12 Mar 2021 20.00
KK Kumanovo 2009
LIVE
Hapoel Holon B.C.
Sport 5, YouTube

Gan Ner | Gan Ner

16 Mar 2021
Hapoel Gilboa Galil B.C.
LIVE
KK TFT
Sport 5, YouTube

Plovdiv | Complex Sila

17 Mar 2021
BC Akademik Plovdiv
LIVE
KK Kumanovo 2009
YouTube

Gan Ner | Gan Ner

18 Mar 2021
Hapoel Gilboa Galil B.C.
LIVE
BC Beroe
Sport 5, YouTube

Holon | Toto Arena

25 Mar 2021
Hapoel Holon B.C.
LIVE
BC Akademik Plovdiv
Sport 5, YouTube

Stara Zagora | Obshtinska

31 Mar 2021
BC Beroe
LIVE
KK TFT
YouTube
All times are local time