Great second quarter leads Ibar over TFT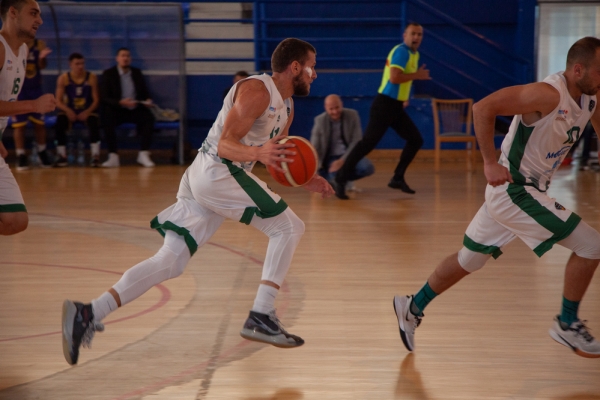 02-12-2020 | 19:48
KK Ibar
recorded its second win in Delasport Balkan League. In a Group E game the team hosted
KK TFT
and took
96-79
victory thanks to a superb performance in the second quarter. The damage was done in that time and in the second half the hosts controlled the score. After that result Ibar has 2-3 record while TFT is now at 2-2.
In the first quarter the hosts were leading for most of the time but at the end of it the visitors managed to go in front and were up by 2. In the second though everything changed as 10-0 run by the hosts pulled them up by 10. Shortly after that a 15-2 run made the difference 20 points and it stayed the same until the buzzer of the end of the first half sounded. In the third quarter the visitors managed to cut some of the deficit but they had no chance as Ibar controlled the difference in the final minutes.
The hosts were led by
Amin Hot
who finished with 26 points and 6 rebounds.
Nemanja Simovic
and
Maid Cicic
also did well by adding 17 points apiece.
The top scorer iin the game was
Tyron Harris
who finished with 30 points.
Chase Shellman
had 14 points as
Landrius Horton
added 12.
BOXSCORE
News
Next Game
27 Jan 2021
17.00LIVE
YouTube
KK Ibar Rozaje
KK Kumanovo 2009


Sportski Centar
Referees:
Dimitrios Bitis
Nikos Tziopanos
Konstantinos Xenikakis
Commissioner:
Zoran Sutulovic
Schedule
Rozaje | Sportski Centar

27 Jan 2021 17.00
KK Ibar Rozaje
LIVE
KK Kumanovo 2009
YouTube

Plovdiv | Complex Sila

28 Jan 2021 18.00
BC Akademik Plovdiv
LIVE
BC Beroe
YouTube

Kumanovo | Sports Hall Pero Nakov

02 Feb 2021 19.00
KK Kumanovo 2009
LIVE
BC Beroe
YouTube

Skopje | SC Kale

02 Feb 2021 19.30
KK TFT
LIVE
KK Ibar Rozaje
YouTube
All times are local time