Kumanovo stopped Akademik's unbeaten run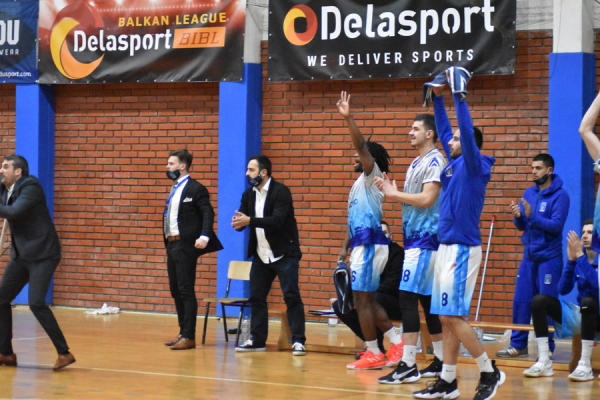 18-12-2020 | 20:13
KK Kumanovo 2009
is the team which finally managed to stop
BC Akademik Plovdiv
. The North Macedonian side won
86-71
at home to hand the Plovdiv team its first loss of the season in Delasport Balkan League. It was the first half which was the decisive one as the hosts took a big advantage and they controlled the difference after. This result puts Kumanovo at 2-2 record while Akademik is at 6-1. Next week
Kumanovo
will visit
Ibar
in Montenegro while the next game for the Bulgarian team will be in 2021.
The game was really close for the most part of the first quarter but in the last two minutes the hosts made a 7-2 run to go up by 7 points. The run continued in the first part of the second quarter when Kumanovo scored the first 12 points in a row to go up by 19. From that moment on the home team controlled the difference and never allowed Akademik to think of a comeback. The visitors were trying but couldn't really come close and therefore lost for a first time.
Gorjan Markovski
had a great game for the winners finishing with 27 points, 8 rebounds and 4 assists.
Corey Raley-Ross
added 19 points and 8 rebounds while also making 9 turnovers while
Aleksandar
Andrejevic
had 15 points.
The visitors were led by
Nikolay
Titkov
who finished with 15 points, 9 rebounds and 6 assists.
Tomislav Minkov
had 15 points as
Obrad Tomic
and Martin Sotirov added 10 points each.
BOXSCORE
News
Next Game
21 Jan 2021
18.00LIVE
YouTube
BC Akademik Plovdiv
KK Ibar Rozaje


Complex Sila
Referees:
Dimitrios Bitis
Konstantinos Xenikakis
Suzana Vujicic

Schedule
Plovdiv | Complex Sila

21 Jan 2021 18.00
BC Akademik Plovdiv
LIVE
KK Ibar Rozaje
YouTube

Tivat | S.C. Zupa

26 Jan 2021
KK Teodo
LIVE
KK Kumanovo 2009
YouTube

Rozaje | Sportski Centar

27 Jan 2021 17.00
KK Ibar Rozaje
LIVE
KK Kumanovo 2009
YouTube

Plovdiv | Complex Sila

28 Jan 2021 18.00
BC Akademik Plovdiv
LIVE
BC Beroe
YouTube

Kumanovo | Sports Hall Pero Nakov

02 Feb 2021 19.00
KK Kumanovo 2009
LIVE
BC Beroe
YouTube

Skopje | SC Kale

02 Feb 2021 19.30
KK TFT
LIVE
KK Ibar Rozaje
YouTube
All times are local time