The game KK Ibar - KK Kumanovo 2009 is postponed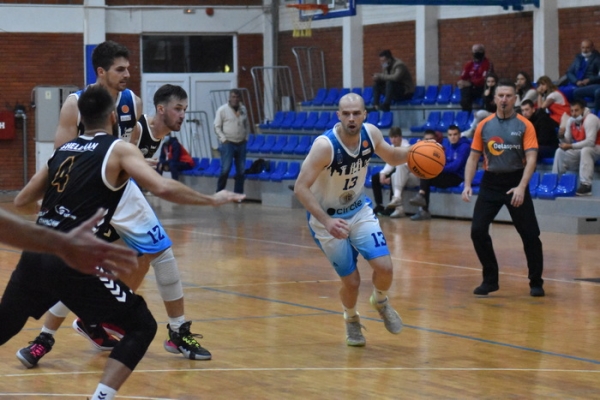 22-12-2020 | 13:29
The game between KK
Ibar
and KK
Kumanovo
2009
has been postponed. It was supposed to be the last one in Delasport Balkan League for 2020 and to be played on Wednesday, December 23rd, but a new date will havve to be found. The reason for that is the fact that several members of KK
Kumanovo
2009
have tested positive for COVID-19 and few others have virus like symptoms.
Now all members of KK
Kumanovo
2009
will have to be put under quarantine and therefore can't take part in any action. The management of Delasport Balkan League, together with KK Ibar, KK Kumanovo 2009 and the respective federations, will cooperate in order to find a new suitable date for the game to be played.
News
Next Game
21 Jan 2021
18.00LIVE
YouTube
BC Akademik Plovdiv
KK Ibar Rozaje


Complex Sila
Referees:
Dimitrios Bitis
Konstantinos Xenikakis
Suzana Vujicic

Schedule
Plovdiv | Complex Sila

21 Jan 2021 18.00
BC Akademik Plovdiv
LIVE
KK Ibar Rozaje
YouTube

Tivat | S.C. Zupa

26 Jan 2021
KK Teodo
LIVE
KK Kumanovo 2009
YouTube

Rozaje | Sportski Centar

27 Jan 2021 17.00
KK Ibar Rozaje
LIVE
KK Kumanovo 2009
YouTube

Plovdiv | Complex Sila

28 Jan 2021 18.00
BC Akademik Plovdiv
LIVE
BC Beroe
YouTube

Kumanovo | Sports Hall Pero Nakov

02 Feb 2021 19.00
KK Kumanovo 2009
LIVE
BC Beroe
YouTube

Skopje | SC Kale

02 Feb 2021 19.30
KK TFT
LIVE
KK Ibar Rozaje
YouTube
All times are local time