Sports Lockdown in Israel BUT NOT for Delasport Balkan League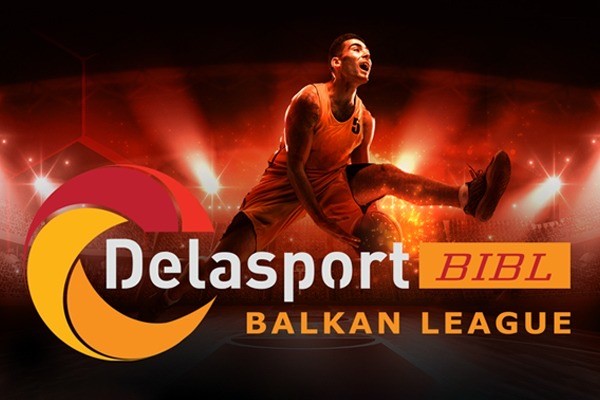 06-01-2021 | 10:28
Although over 1,5 million Israeli citizens have been already vaccinated for the last 3 weeks, due to the fast growing number of positive Covid-19 cases in Israel for the past few days, the Government of the State of Israel took decision late last evening to impose once again a total lockdown inside the country including the professional sports, starting from Friday 08.01.2021, for a minimum of 14 days period of time with an option for extension to 21 days. The ONLY exception was granted to those clubs which participate in International Competitions for season 2020-2021 which means that
Delasport Balkan League
, Euroleague and the FIBA club competitions can and will be played as scheduled.
Israeli Winner League and
Delasport BIBL
managements have decided to postpone the 3 games of tonight 06.01.2021 within a few days as part of the clubs are going to do today PCR tests to confirm the players and staff are healthy and ready to continue practicing and playing.
Once the exact dates and modified programme are ready, it will be officially published on BIBL website and all over our social media.
Both organisations and the Israeli clubs are very thankful to the Minister of Health and Minister of Sports of Israel for the understanding, cooperation and supporting to the professional basketball.
News
Next Game
19 Jan 2021
18.00LIVE
YouTube
BC Beroe
KK Ibar Rozaje


Obshtinska
Referees:
Dimitrios Bitis
Konstantinos Xenikakis
Stavros Evfraimidis

Schedule
Stara Zagora | Obshtinska

19 Jan 2021 18.00
BC Beroe
LIVE
KK Ibar Rozaje
YouTube

Rishon LeZion | Beit Maccabi

20 Jan 2021 19.00
Maccabi Rishon LeZion
Hapoel Gilboa Galil B.C.
Sport 5, YouTube

Plovdiv | Complex Sila

21 Jan 2021 18.00
BC Akademik Plovdiv
KK Ibar Rozaje
YouTube

Tivat | S.C. Zupa

26 Jan 2021
KK Teodo
KK Kumanovo 2009
YouTube

Rozaje | Sportski Centar

27 Jan 2021 17.00
KK Ibar Rozaje
LIVE
KK Kumanovo 2009
YouTube

Plovdiv | Complex Sila

28 Jan 2021 18.00
BC Akademik Plovdiv
BC Beroe
YouTube
All times are local time