17 more games until the end of the First Stage in Delasport Balkan League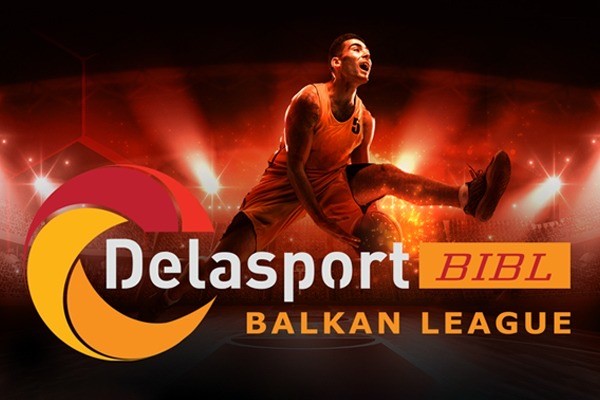 08-01-2021 | 10:37
The First Stage in Delasport Balkan League is set to finish in the first week of February. In that time there are 17 more games to be played, including 15 in the month of January.
We already started few days ago in Kumanovo where KK Ibar defeated the local team and we'll continue during the weekend with three games from the Israeli group. Out of the 18 games, 7 are to be played in Israel, including 5 until the end of the Group Stage and two Semifinal clashes in order to determine which two teams will advance further to play the ones from the Balkan Region.
As for Group E, there are 10 games until the end of the First Stage. So far the leader Akademik Plovdiv is in the best position to advance in the competition but the battle behind will be a big one and with lots of unknows. KK
Teodo
and KK
TFT
have two more games each, BC
Beroe
and KK
Ibar
have four left while KK
Kumanovo
2009
needs to play 5 more matches. All those teams have between 4 and 2 wins so the battle until the end promises to be really interesting.
News
Next Game
19 Jan 2021
18.00LIVE
YouTube
BC Beroe
KK Ibar Rozaje


Obshtinska
Referees:
Dimitrios Bitis
Konstantinos Xenikakis
Stavros Evfraimidis

Schedule
Stara Zagora | Obshtinska

19 Jan 2021 18.00
BC Beroe
LIVE
KK Ibar Rozaje
YouTube

Rishon LeZion | Beit Maccabi

20 Jan 2021 19.00
Maccabi Rishon LeZion
Hapoel Gilboa Galil B.C.
Sport 5, YouTube

Plovdiv | Complex Sila

21 Jan 2021 18.00
BC Akademik Plovdiv
KK Ibar Rozaje
YouTube

Tivat | S.C. Zupa

26 Jan 2021
KK Teodo
KK Kumanovo 2009
YouTube

Rozaje | Sportski Centar

27 Jan 2021 17.00
KK Ibar Rozaje
LIVE
KK Kumanovo 2009
YouTube

Plovdiv | Complex Sila

28 Jan 2021 18.00
BC Akademik Plovdiv
BC Beroe
YouTube
All times are local time