Quotes after the game BC Akademik Plovdiv - KK Kumanovo 2009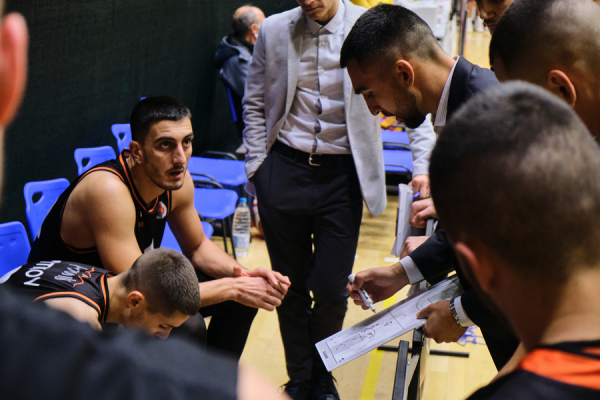 14-01-2021 | 09:24
KK Kumanovo 2009 recorded an important away win after beating BC Akademik Plovdiv. Here are some quotes once the game was over:
Yordan Yankov, head coach of BC Akademik Plovdiv
: "I'm happy from the desire the players had. I gave more time to Sotirov, Georgiev and Minkov because they are starting to deserve more and more, and also in order to have them gain more experience in difficult games. For a team like ours, with young and unexperienced players, it's really difficult to enter from game to game. This is not an excuse, it's the reality."
Nikolay Titkov, player of BC Akademik Plovdiv
: "The fatigue came up to us after playing the leading teams in Bulgarian league. We, however, are still looking to get the first place in the group."
Vladimir Mirkovski, head coach of KK Kumanovo 2009
: "Thanks to Akademik for the great hospitality and the correct game. We played well both on offense and defense. Our new players Livingston helped us a lot at the point guard position. We were missing a player there and now we are a complete team."
Aleksandar Andrejevic, player of KK Kumanovo 2009
: "We played a good game. We were prepared well and showed a really good performance. Akademik also did well but probable we had bit more desire for the win and got it."
News
Next Game
26 Jan 2021
18.00LIVE
YouTube
KK Teodo
KK Kumanovo 2009


S.C. Zupa
Referees:
Dimitrios Bitis
Nikos Tziopanos
Konstantinos Xenikakis
Commissioner:
Zoran Sutulovic
Schedule
Tivat | S.C. Zupa

26 Jan 2021 18.00
KK Teodo
LIVE
KK Kumanovo 2009
YouTube

Rozaje | Sportski Centar

27 Jan 2021 17.00
KK Ibar Rozaje
LIVE
KK Kumanovo 2009
YouTube

Plovdiv | Complex Sila

28 Jan 2021 18.00
BC Akademik Plovdiv
LIVE
BC Beroe
YouTube

Kumanovo | Sports Hall Pero Nakov

02 Feb 2021 19.00
KK Kumanovo 2009
LIVE
BC Beroe
YouTube

Skopje | SC Kale

02 Feb 2021 19.30
KK TFT
LIVE
KK Ibar Rozaje
YouTube
All times are local time