Beroe and Ibar start the week in Delasport BIBL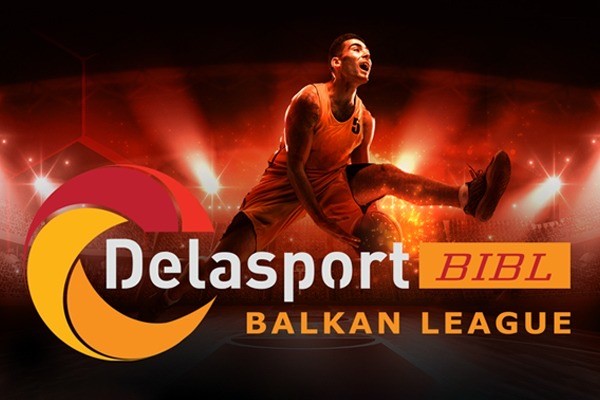 19-01-2021 | 11:10
The week of action in Delasport Balkan League will start today. At 18.00 hrs local time BC
Beroe
will host KK
Ibar
in a Group E contest as all the team continue to fight for one of the top four spots in order to qualify for the Second Stage. The match will be broadcast LIVE on Delasport Balkan League's YouTube channel.
The teams are really close in the standings with Beroe having a 4-3 record while Ibar is with 3-3. The hosts are looking to get the win ias it will mean qualification to the next stage. In order to do it Beroe will of course count on its deep rotation and on a tight defense. Coach Minchev will be hoping to see a dedicated performance from his players led by the likes of Gavin, Rose and Marinov, Beroe won the first contest between the teams and with another victory will also get the tie-breaker advantage.
Ibar is the team that has the most games to play - four. This means that the chances of the team are real and it will most probably come down to the last two contests in the group. Ibar however hasn't come to Bulgaria to give up without a fight and this is something they'll show tonight. Huremovic, Hot and Simovic are the likely go-to guys in the team so the result at the end will depend mostly on their performance.
News
Next Game
10 Mar 2021
20.00LIVE
Sport 5, YouTube
KK Kumanovo 2009
Hapoel Holon B.C.


Sports Hall Pero Nakov
Referees:
Ognjen Jokic
Ploutarhos Eleftheriadis
Ivan Lakicevic
Commissioner:
Georgios Tanatzis
Schedule
Kumanovo | Sports Hall Pero Nakov

10 Mar 2021 20.00
KK Kumanovo 2009
LIVE
Hapoel Holon B.C.
Sport 5, YouTube

Gan Ner | Gan Ner

16 Mar 2021
Hapoel Gilboa Galil B.C.
LIVE
KK TFT
Sport 5, YouTube

Plovdiv | Complex Sila

17 Mar 2021
BC Akademik Plovdiv
LIVE
KK Kumanovo 2009
YouTube

Gan Ner | Gan Ner

18 Mar 2021
Hapoel Gilboa Galil B.C.
LIVE
BC Beroe
Sport 5, YouTube

Holon | Toto Arena

25 Mar 2021
Hapoel Holon B.C.
LIVE
BC Akademik Plovdiv
Sport 5, YouTube

Stara Zagora | Obshtinska

31 Mar 2021
BC Beroe
LIVE
KK TFT
YouTube
All times are local time