Quotes after the game BC Beroe - KK Ibar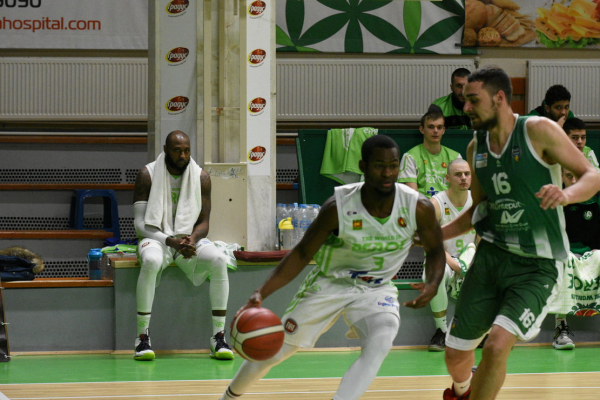 19-01-2021 | 22:41
BC Beroe defeated KK Ibar in a hard-fought game in group E of Delasport Balkan League. Here are some quotes once the match was over:
Lubomir Minchev, head coach of BC Beroe
: "I'm satisfied that we won. I'm pleased with the result but I can't be happy with the way we won. We didn't play well and we had a lot of bad periods. My explanation is that my team is tired as the last three weeks are really busy."
Brady Rose, player of BC Beroe
: "It was nice that we got the win. We played really well in some periods of the game. Unfortunately we showed less focus in others. We let Ibar to hang around but the important thing is that we won."
Armin Kalic, player of KK Ibar
: "I think that even though we lost the game, it was a nice match for us. Beroe is a really good team. They just played better. Honestly our team is feeling tired. We've got three games in a row for a week and three injured players."
News
Next Game
10 Mar 2021
20.00LIVE
Sport 5, YouTube
KK Kumanovo 2009
Hapoel Holon B.C.


Sports Hall Pero Nakov
Referees:
Ognjen Jokic
Ploutarhos Eleftheriadis
Ivan Lakicevic
Commissioner:
Georgios Tanatzis
Schedule
Kumanovo | Sports Hall Pero Nakov

10 Mar 2021 20.00
KK Kumanovo 2009
LIVE
Hapoel Holon B.C.
Sport 5, YouTube

Gan Ner | Gan Ner

16 Mar 2021
Hapoel Gilboa Galil B.C.
LIVE
KK TFT
Sport 5, YouTube

Plovdiv | Complex Sila

17 Mar 2021
BC Akademik Plovdiv
LIVE
KK Kumanovo 2009
YouTube

Gan Ner | Gan Ner

18 Mar 2021
Hapoel Gilboa Galil B.C.
LIVE
BC Beroe
Sport 5, YouTube

Holon | Toto Arena

25 Mar 2021
Hapoel Holon B.C.
LIVE
BC Akademik Plovdiv
Sport 5, YouTube

Stara Zagora | Obshtinska

31 Mar 2021
BC Beroe
LIVE
KK TFT
YouTube
All times are local time