Quotes after the game KK Teodo - KK Kumanovo 2009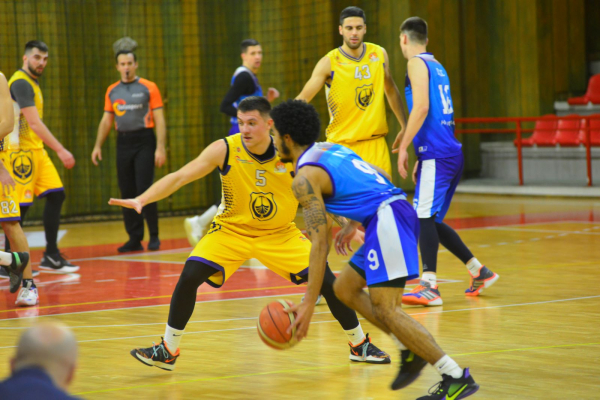 27-01-2021 | 09:18
KK Kumanovo 2009 made an important step towards qualifying for the Second Stage of Delasport Balkan League after beating KK Teodo away. Here are some quotes once the game was over:
Mirko Prorokovic, head coach of KK Teodo
: "Congratulations to Kumanovo for a well deserved victory. I think this was a really competitive game with a lot of nice moves from both sides. The excellent shooting of the visitors for 3-points was really great and key to their success. They improved the roster with three great players - Livingston led well the offense, Crnic performed as their best player and Djekic helped with his experience and excellent shot making which contributed to everyone else having security in their performance. I think we gave our best at the moment but it wasn't meant to be."
Igor Radonjic, player of KK Teodo
: "We really gave our best but Kumanovo had a great shooting night. They scored a lot from distance and many times in the last seconds of their offense. With 15 made triples they deservedly celebrated and we have to regret some missed opportunities on offense."
Igor Gjorgjievski, head coach of KK Kumanovo 2009
: "Great game for us. I want to thank the players for implementing all of my ideas on the court, respecting what we agreed from the locker room until the final buzzer. I hope we'll continue in this rhythm with this energy and good results will come, I thank the hosts for their hospitality and I hope we'll continue to hang out like this in the future."
Nenad Zivcevic, player of KK Kumanovo 2009
: "This was an extraordinary win, we finally played like a real team. After many problems with the virus, we got in to the right rhythm when we most needed it. I hope that we'll win the next game and we'll qualify for the Second Stage of the league."
News
Next Game
03 Mar 2021
17.00LIVE
YouTube
KK Kumanovo 2009
BC Akademik Plovdiv


Sports Hall Pero Nakov
Referees:
Stelios Symeonides
Diamantis Lortos
Ioannis Bakalis
Commissioner:
Georgios Tanatzis
Schedule
Kumanovo | Sports Hall Pero Nakov

03 Mar 2021 17.00
KK Kumanovo 2009
LIVE
BC Akademik Plovdiv
YouTube

Stara Zagora | Obshtinska

08 Mar 2021
BC Beroe
LIVE
Hapoel Gilboa Galil B.C.

Skopje | SC Kale

10 Mar 2021
KK TFT
LIVE
Hapoel Gilboa Galil B.C.

Kumanovo | Sports Hall Pero Nakov

12 Mar 2021
KK Kumanovo 2009
LIVE
Hapoel Holon B.C.
Sport 5, YouTube

Gan Ner | Gan Ner

16 Mar 2021
Hapoel Gilboa Galil B.C.
LIVE
KK TFT
Sport 5, YouTube

Gan Ner | Gan Ner

18 Mar 2021
Hapoel Gilboa Galil B.C.
LIVE
BC Beroe
Sport 5, YouTube
All times are local time