Hapoel Gilboa Galil wins third in a row in Group F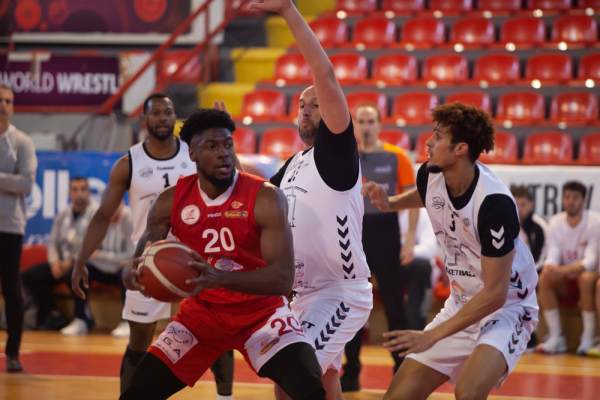 Floyd was the top scorer for the win
05-04-2021 | 19:50
Hapoel Gilboa Galil
won its third straight game in Group F of Delasport Balkan League. The Israeli side defeated
KK TFT
105-71
away in Skopje to stay unbeaten in the competition. Now the team will travel to Stara Zagora to visit Beroe on Wednesday and after that the group will be over. This was also the last match for TFT as the team finished Stage 2 with four defeats from four games but will still be happy with its overall performance in its first year in the competition.
The hosts managed to stay close to their opponent in the first quarter but after it Hapoel stepped it up. Around the middle of the second the visitors made a 13-2 run to pull away for good. They managed to hold on to their double-digit advantage at the break and in the third quarter pretty much decided the outcome. TFT was holding the difference to 10-11 points for the first part of it but in the final five minutes Hapoel made a 21-6 run to go up by 26 points. That meant that the intrigue was over with ten minutes and in that time all that was left was just to determine the final score.
The winners were led by
Jehyve
Floyd
who finished as the game's top scorer with 19 points.
Amit Gershon
also did well with 13 points, 6 assists and 5 rebounds as
Yiftach
Ziv
scored 12.
For the hosts was again the top scorer was
Tyron
Harris
with 14 points while dishing out 4 assists.
Amir Smith
had a double-double with 12 points and 11 rebounds as
Brendan
Bailey
finished with 10 points.
BOXSCORE
News
Next Game
No Games Scheduled