Delasport BIBL: Thank you, KK Kumanovo 2009!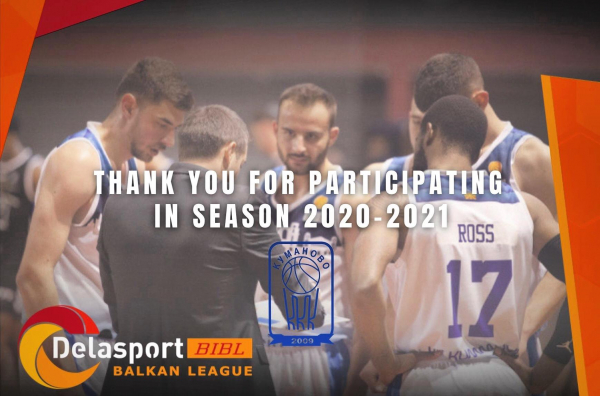 06-04-2021 | 19:02
On Saturday
KK Kumanovo 2009
played its last game of the season in Delasport Balkan League. The North Macedonian team went to Stage 2 of the competition but couldn't qualify for the Final Four after finishing third in Group G alongside Hapoel Holon and BC Akademik Plovdiv. The team lost all four of its matches but was really close to their opponents in three of them and the results could've gone also otherwise. Kumanovo also did well in Stage 1 and thanks to a good run at the end had six wins from ten games.
Now the management of Delasport Balkan League would like to say: Thank you, KK Kumanovo 2009, for participating in season 2020/2021!
By clicking on the link below, you'll be able to check all KK Kumanovo 2009's results from the season:
RESULTS OF KK KUMANOVO 2009 IN DELASPORT BALKAN LEAGUE, SEASON 2020/2021
News
Next Game
No Games Scheduled