Shay Shtriks: 68 games played - mission possible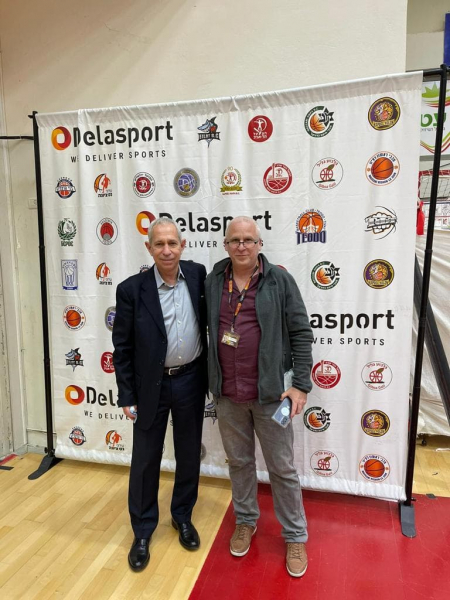 09-04-2021 | 15:59
After 68 games played so far, the season of Delasport Balkan League is almost over. What's left is the Final Four which will be held between April 27th and April 29th with the teams of Hapoel Gilboa Galil, BC Beroe, Hapoel Holon and BC Akademik Plovdiv. After Stage 2 ended on Thursday evening, following is the official comment from the Sports Director of the ocmpetition - Mr. Shay Shtriks:
"We had COVID-19, PCR Tests, Border Control, Quarantine, Lockdown, Flight changes in the last moments, Players positive, Referees positive BUT we had and we have the most POSITIVE and strong people. Players, Coaches. Team members. Referees. League staff - all of them are the biggest power of the DelaSport Balkan League.We did it. We played 68 games from October 2020 to April 2021. We have come over all the obstacles that stood in front of us. We have covered the entire original program without missing one game.
WE MUST BE PROUD FOR WHAT WE DID! RESPECT TO ALL.
I would like to send my big thank you to all the clubs that participated in BIBL, season 2020-21. To the Basketball Federations and Leagues, Players, Coaches, Team members, Commissioners, Referees, TV people from the Balkan region and from Sport 5 in Israel, Media people, SEGEV Team from Israel, The DelaSport Balkan league staff and to Buba.Maria.Miryana. Stelios, Milos and Lubi., to Dari from MS Travel. Without all those people this crazy journey couldn't be finished.I want to thank to Shlomi Peri from the Israeli Winner league for his great support and great cooperation. We are lucky to have him with us during this very challenging season.I want to send big big THANK YOU to our sponsor – DelaSport that believed in us and stood behind us from the first moment and gave us the possibility to run the season in the best way. All the people from DelaSport that work with us all the season I would like to thank them as well.Avi and Dany, THANK YOU for believing in us. Hopefully the cooperation will continue in the future for the benefit of all the clubs and the league.We are now ready for the "Cherry on the Top" - the Final Four which the best 4 teams of season 2020-21 will play on TUE 27.04.21 and THU 29.04.21 and will provide to all the basketball fans in the Balkan region and in Israel two great basketball evenings to finish the COVID 19 – DelaSport BIBL – 2020 -21 season in the most POSITIVE and HAPPY way."
News
Next Game
No Games Scheduled