Delasport Balkan League Final Four 2021 goes to Holon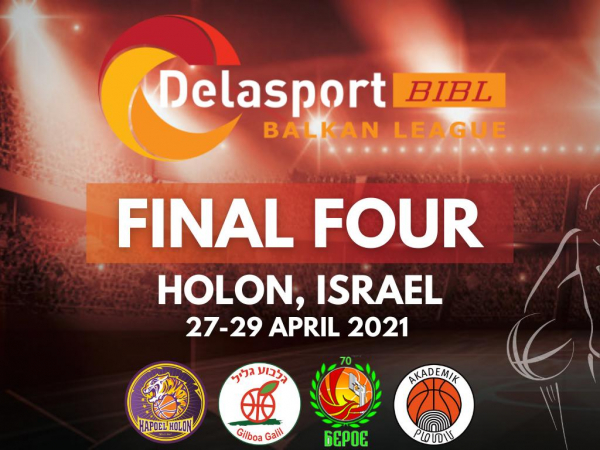 13-04-2021 | 20:08 | Delasport Balkan League
Delasport Balkan League season 2020-2021 will have its closure in Israel as Final Four 2021 will take place in Holon with hosting club BC UNET Credit Hapoel Holon on 27-29 April 2021.
Both Israeli participants expressed their readiness and willingness to host the event but after all details were carefully considered, Holon was chosen as the final destination.
The Management of Delasport Balkan League would like to thank the Bulgarian Basketball Federation, Bulgarian National League, Israeli Basketball Federation, Israeli Winner League, National Federation of North Macedonia, Montenegro Basketball Federation for the cooperation during this extremely challenging season and for the support towards their club's participation in Delasport Balkan League as well as all the 18 teams which started this not easy journey with us back in October 2020.
Big thank you goes unconditionally to our main sponsor and brand name DELASPORT whom have been standing behind us supporting us, what we do and the basketball game we love all the way since October 2020.
Final Four 2021 in Holon will be a true celebration for all parties involved and most importantly - fans and basketball lovers will be able again to attend the games and cheer for their favourite teams.
We are looking forward to seeing you in Holon and may the best team win!
News
Next Game
No Games Scheduled