Here is the Official logo of Delasport Balkan League Final 4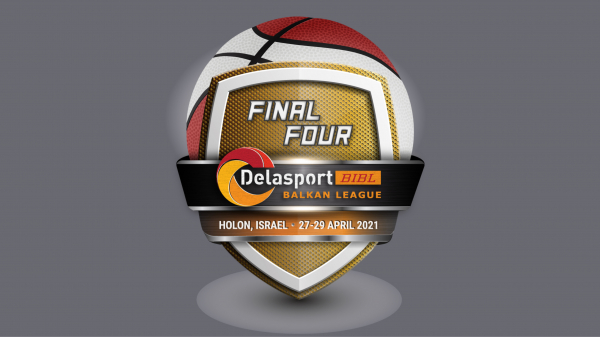 15-04-2021 | 18:14
The Delasport Balkan League Final Four is in less that two weeks and will be played in Holon, Israel. As has been the case in every season of the competition and by having the tradition over the years of trying to be innovative - a special F4 logo was created as you can see it in the picture.
The Final 4 will be played in Toto Arena in Holon. The four teams will fight for the trophy in the last week of April with the semifinals on 27th and the 3/4 place game and the Final on 29th.
The semifinals will be played as follows: starting from 17:30 local time BC
Beroe
against BC
Akademik
Plovdiv
and then at 20:00 hrs the hosts
Hapoel
Holon
will go up against
Hapoel Gilboa Galil.
The two winners will meet in the Final on 29th starting from 20:00 hrs while the teams that lost the semifinals will play from 17:30 the 3/4 place game.
News
Next Game
No Games Scheduled