Road to the Final 4: Hapoel Holon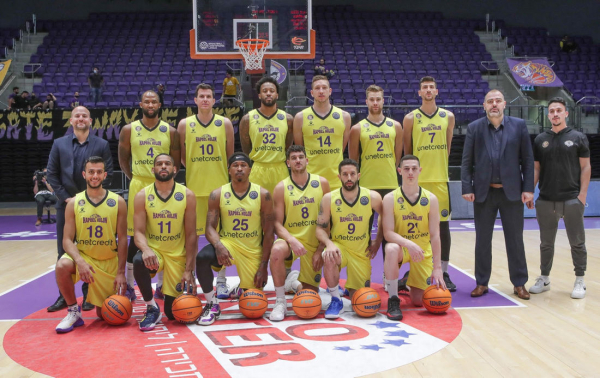 24-04-2021 | 12:40
The hosts of Delasport Balkan League Final 4 have had a challenging season.
Hapoel Holon
is playing also in the Champions League where the team has reached the Final 8. All that, together with the games in Israeli Winner League, has kept Hapoel busy throughout the season. Still the team managed to qualify for the BIBL Finals, applied to organize the F4 and now will aim for its first international trophy.
It all started in the middle of October 2020 when Hapoel defeated
Ironi Ness Ziona
in a convincing fashion away from home. The same happened a week later against
Hapoel
Eilat
and it pretty much opened up the road for the team to advance. The team finished Group C without a loss after beating Ironi
Ness Ziona
at home and then
Hapoel Eilat
in a match in which both teams scored a total of 207 points.
Then in the middle of January
Holon
hosted
Hapoel
Tel
Aviv
in the match which had to decide which team would advance to Stage 2. After the visitors started strong in the first half, Hapoel Holon managed to make a comeback in the second and advanced further.
In the Second Stage Hapoel started off with three tough wins in close games. First it was an away victory against KK
Kumanovo
2009
and then followed the wins over
Akademik
Plovdiv
in overtime and against Kumanovo as both times the difference was just 2 points. In the last match Hapoel managed to defeat
Akademik
away after dominating from the start and that way they finished as the only team without a loss in the two group stages.
Now after 9 straight wins Hapoel is hosting the Final 4 of Delasport Balkan League. In the second semifinal on Tuesday the hosts will meet
Hapoel Gilboa Galil
and will hope to reach the final. One thing is clear - we're in for a tough and interesting game which the spectators will no doubt like.
RESULTS OF HAPOEL HOLON IN DELASPORT BALKAN LEAGUE, SEASON 2020/2021
News
Next Game
No Games Scheduled