Jere Vucica: Beroe is a solid team so we need to prepare and execute our plan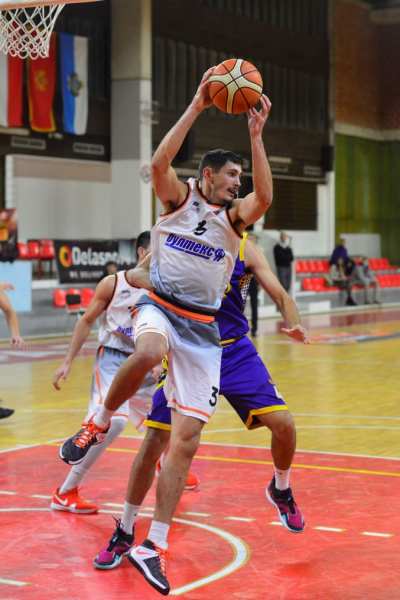 25-04-2021 | 12:23
Jere Vucica is one of the main reasons behind Akademik Plovdiv's success this season. The Croatian forward has had a very good campaign and it's not a coincidence that he was chosen in Delasport Balkan League All-team of the season. Now he will try to help Akademik to reach its first final of the competition with the hope of beating Beroe in the first semifinal on Tuesday. Few days before the game in Israel, here is what Vucica had to say:
- What can you say about your season so far - how do you rate the performance and and how did it help your team throughout the campaign?
- So far we have to be happy with what we've done by earning a spot in the final tournament. We are doing everything now to prepare for the semifinal, taking it one game at a time. I'm personally satisfied with my contributions to the team, but always think that I can, and should do more.
- You have reached the Final 4. What will be the most important for your team in order to have success in the finals of the competition?
- We've had success playing against Beroe so far this year so we have to assume that they will approach the game differently in order to beat us on April 27th. Most importantly we have to stick to the game plan and enter the game with great team energy.
- What is your opinion about the opponent in the semifinal and what is it that you need to do in order to win and qualify for the final?
- Beroe is a solid team just like us and anything is possible in the semis. Preparation is key, we have to watch film, analyze and prepare a plan accordingly and come out and be ready to execute it. There's no big secret, just preparation and execution.
News
Next Game
No Games Scheduled