Simeon Iliev: Most important for us will be the effort and focus of every player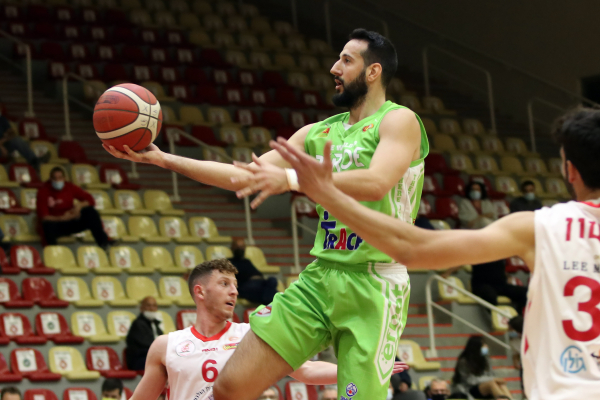 25-04-2021 | 12:36
In a season of lots of ups and downs for Beroe,
Simeon Iliev
has been really steady in Delasport Balkan League. That's why it's not a surprise that he earned hos place in the competition's all team of the season thanks to his performances ni the two stages so far as he contributed to Beroe's success. Now the Stara Zagora team will be hoping to reach its second final in the history of the league when it meets fellow Bulgarian side Akademik Plovdiv in the first semifinal on Tuesday. Here is what
Iliev
had to say few days before the game in Holon:
- What can you say about your season so far - how do you rate the performance and and how did it help your team throughout the campaign?
- The season has been very difficult, our team has been inconsistent. I would not rate the preformance as very good. But the important thing is that with all the ups and downs we made it to the Final Four and that is what matters.
- You have reached the Final 4. What will be the most important for your team in order to have success in the finals of the competition?
- The most important thing will be the effort and the focus of every single player, we have a lot of injuries and it will be difficult but not impossible to have sucsess.
- What is your opinion about the opponent in the semifinal and what is it that you need to do in order to win and qualify for the final?
- Akademik is a very good team, we played them 5 times this season and we lost 5 times. They are very well coached, they have good expirienced players as well as good rotation. We know we will have to play at the top of our capabilities in order to win the game and reach the final.
News
Next Game
No Games Scheduled