Lubomir Minchev: I want from my players not to give up and only then we'll have a chance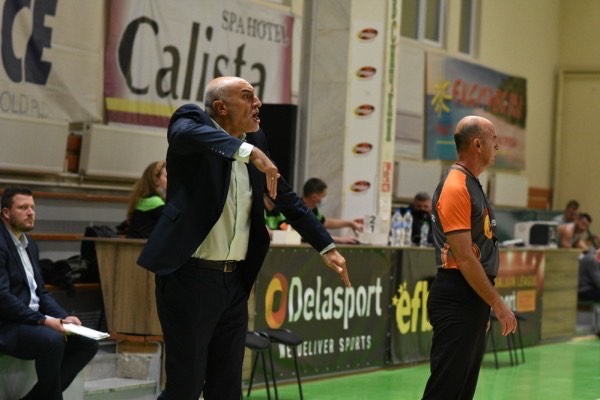 25-04-2021 | 13:11
It's been a very tough season for
BC Beroe
with all the injuries and problems the team had and is still having. Nevertheless the 2017 champions managed to qualify for the Delasport Balkan League Final 4 and will try to once again reach the final. To do that they'll need to beat fellow Bulgarian side Akademik Plovdiv in the first semifinal on Tuesday - a team they lost to in all five meeting so far this season. What Beroe needs to do to advance, how the season has been - we can read from the words of the head coach
Lubomir
Minchev
:
- Beroe is a former BIBL winner and has also played in a F4 before. How are you coming to the Finals this time also given the fact that the schedule has been tough all season long?
- Yes, Beroe is a Balkan League winner but that is in the past. This season it was very difficult for us to reach the finals given all the problems we had.
- Beroe has had a season with a lot of ups and downs. Generally how do you rate the team's participation so far and how big of a success for you is to reach the F4?
- Beroe had a lot of ups and downs during the season due to the reason that we had a lot of problems after our team was in quarantine back in November. After it we had a lot of injuries, sick players and we practically during all the season we've almost never been with the full roster in trainings or in games. Given all the problems, our qualification for the Final 4 can be seen as a success. Generally speaking, in terms of the way we played, I'm not satisfied with how we performed.
- You lost to Akademik 5 times so far this season, including three times but just a point difference. What do you need to change in order to finally manage to beat them and what is the most important thing you would like to see from your team?
- Yes, we lost 5 times to Akademik during the season. Three times with just a point difference - in some of them our opponent was lucky and in other we made mistakes which allowed them to win. At the moment our situation is even more difficult and it will be even hared to beat them because we are missing a lot of players. What I want is, as every coach does, that our team will not give up. Only a team which hasn't given up, has a chance to achieve success.
News
Next Game
No Games Scheduled