Jehyve Floyd: When we lock in on defense it's hard to beat us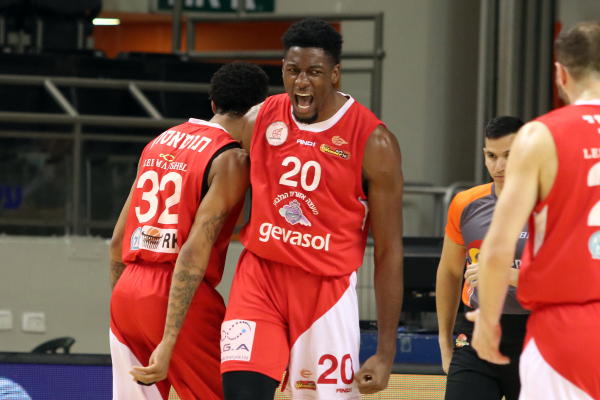 26-04-2021 | 10:54
Jehyve Floyd
has had a good season in Delasport Balkan League. He was the top performer for Hapoel Gilboa Galil and starred in some key games on the road to qualify for the Final 4. Now the team will have a tough task as they are playing the hosts Hapoel Holon in the second semifinal on Tuesday evening. Here is what
Floyd
had to say just a day before the game:
- What can you say about your season so far - how do you rate the performance and and how did it help your team throughout the campaign?
- The season has been fun so far. Winning makes our time over here a lot better. I'm very satisfied in my performance this season but also know I have a lot more to give. I'm grown a lot throughout the season and my teammates have been a great help.
- You have reached the Final 4. What will be the most important for your team in order to have success in the finals of the competition?
- Defense. When we lock in on defense it's hard to beat us. We're a young energetic team which competes every night so if we come out like that we have a good chance to win the championship.
- What is your opinion about the opponent in the semifinal and what is it that you need to do in order to win and qualify for the final?
- Holon is a great team who we've had 3 battles with so far. All came down to the wire so every play counts. We have to pay attention to details and embrace the opportunity to use the experience we've gained this season. Personally, I have to be a force inside on both ends of the court and it will give our team a great chance to take home the victory.
News
Next Game
No Games Scheduled